Missing Malaysia Airlines Flight MH370: China Deploys Satellites for Plane Search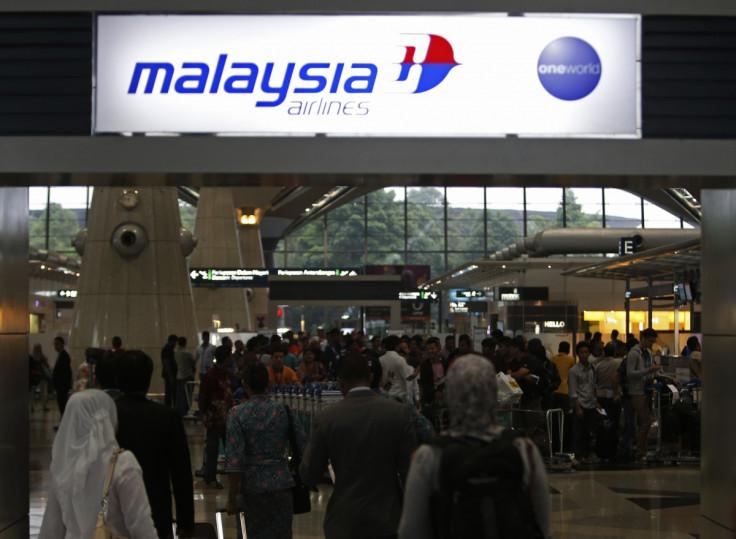 China has begun using its orbiting satellites in a bid to find the missing Malaysian Airlines flight, according to state media.
The Xi'an Satellite Monitor and Control Center is said to have launched an emergency response to search for Flight MH370 after it went off radar over the South China Sea in the early hours of Saturday (8 March) with 239 passengers and crew members on board.
The centre is reported to have adjusted up to 10 of its high-res satellites to help search for the plane, according to a Chinese military website run by the People's Liberation Army.
Confusion still reigns over what happened to the disappeared flight after three days with no contact or sightings of any debris. The Boeing 777 was cruising at 35,000ft when it lost contact, but no distress signal was released by the pilots.
Officials have said they are looking into the possibility the plane came under a terrorist attack or hijacking. Two people are known to have travelled on the flight with fake European passports, but experts have added people travelling with fraudulent documents on Asian flights occurs quite frequently and does not automatically suggest a terrorist link.
The passengers using the stolen passports were said to be of Asian appearance, but using the names on an Italian and on an Austrian passport — Luigi Maraldi and Christian Kozel respectively. However, Malaysia's civil aviation chief Azharuddin Abdul Rahman told a press conference the one of the pair looked like Italian footballer Mario Balotelli.
When asked to confirm whether this meant the men were black, Rahman replied "Yes".
China had previously attacked Malaysia and the airline for failing to properly check the passports.
An editorial in the state-run Global Times said: "The Malaysian side cannot shirk its responsibilities. The initial response from Malaysia was not swift enough.
"There are loopholes in the work of Malaysia Airlines and security authorities. If it is due to a deadly mechanical breakdown or pilot error, then Malaysia Airlines should take the blame. If this is a terrorist attack, then the security check at the Kuala Lumpur airport and on the flight is questionable."
© Copyright IBTimes 2023. All rights reserved.