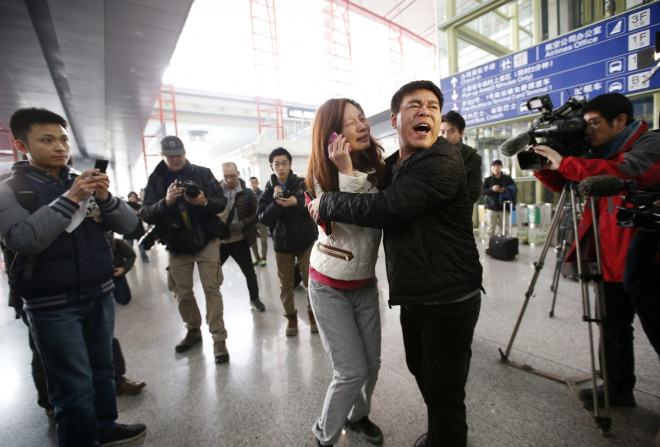 As search operations are underway to find the missing Malaysian Airlines jetliner, Malaysian authorities and aviation experts are analysing the reasons behind a possible crash without warning or distress signals.
The ill-fated flight draws parallels to the doomed 2009 Air France flight 447, whose crash remained a mystery for long.
The Air France flight, an Airbus A330 flying from Rio de Janeiro to Paris, crashed in the Atlantic midway through the journey, resulting in the death of all 228 people aboard.
According to CNN, France's Bureau of Investigation and Analysis made a report years later, which stated that the pilots failed to respond effectively to problems with the plane's speed sensors and were not able to correct the aircraft's trajectory when things started to go wrong.
When ice crystals blocked the plane's pitot tubes, which are part of a system used to determine air speed, the autopilot disconnected and the pilots did not know how to react, the report said.
"The occurrence of the failure in the context of flight in cruise completely surprised the crew of flight AF 447," the report said.
"Despite these persistent symptoms, the crew never understood that they were stalling and consequently never applied a recovery maneuver," the 2012 report said, according to ABC News.
When the auto-pilot was disengaged, a co-pilot pulled the nose of the plane, which led to aerodynamic stall.
According to the black box recordings, the pilots appeared unaware that they were going to crash until the final seconds before hitting the water.
Malaysia Airlines flight MH370 and Air France flight 447 Disappearance-Key similarities

Key differences