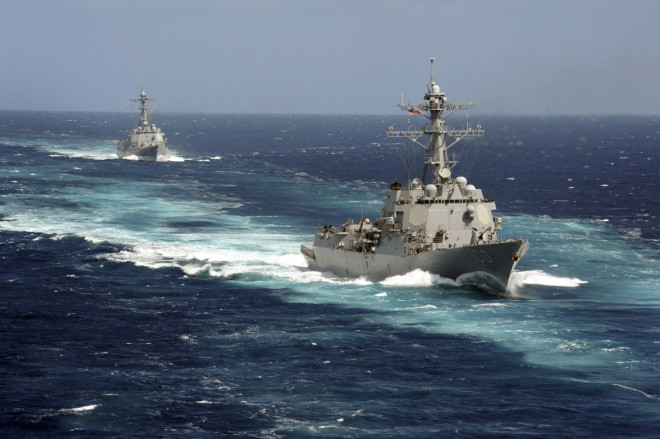 The disappearance of Malaysia Airlines Flight MH370 has shocked millions around the world while over a dozen countries are still searching for clues in bits and pieces.
Tagged as a very rare event in the aviation history, the Malaysian jetliner went missing on 8 March, hours after its takeoff.
Day seven started off with a glimpse of hope when US officials probing the missing Malaysia Airlines flight MH370 revealed that they suspect the final 'ping' from the aircraft was sent over the Indian Ocean.
The latest evidence from the military radar-tracking device suggests that the jetliner might have deliberately flown across the Malay Peninsula towards the Andaman Islands.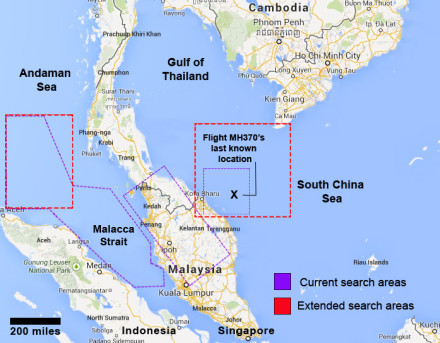 The Malaysian jetliner was carrying 239 people on board and a possible hijack is still not ruled out as all efforts to locate the flight MH370's crash site or the debris have turned futile till now.
The mid-air disappearance of Boing 777 is one among the many mysteries of aviation history which remained unsolved till date.
Air France Flight 447: The Air France jet plunged into the Atlantic Ocean in 2009, killing all 288 passengers on board. Five days after a hectic search and rescue operation, the team found the wreckage of the Airbus A330 flight.
It took three years of investigation to conclude that ice crystals had caused the autopilot to disconnect. While the fuselage of the plane still lies on the bottom of the ocean, bodies of 74 passengers remain unrecovered.
Aviator Amelia Earhart Disappeared in 1937: One of the greatest legends in the aviation history, renowned American aviator Amelia Earhart vanished with her twin-engine monoplane Electra over the Pacific Ocean while she was trying to navigate around-the-world along the equator.
Her plane could not be traced instead of a multi-million dollar search effort and in 1939, Earhart was declared dead.
Flying Tiger Line Flight 739: The U.S. military plane carrying 90 military personnel was headed for the Philippines but never showed up at its destination. No distress call by the pilot was received while U.S. military never found any trace of debris.
Flight 19 Mysteriously Disappeared Over Bermuda Triangle: The legend of Bermuda Triangle came alive after five US Navy aircraft disappeared there. The flights were carrying 14 airmen, including instructor Charles Taylor, and reportedly took off on good weather condition.
In hours, the crew got disoriented and reported that their compass stopped working. Even weirder is the fact that a search and rescue plane sent to look for them also disappeared.
Uruguayan Air Force Flight 571: in 1972, the Fairchild FH-227 carrying 45 passengers, including a rugby team, was headed to Santiago, Chile. The plane got crashed into the Andes Mountains in poor weather condition. It took 72 days to find the survivors and the victims who succumbed to the crash and an avalanche.
The survivors were eating the corpses to stay alive until they were found more than two months after the plane was disappeared.