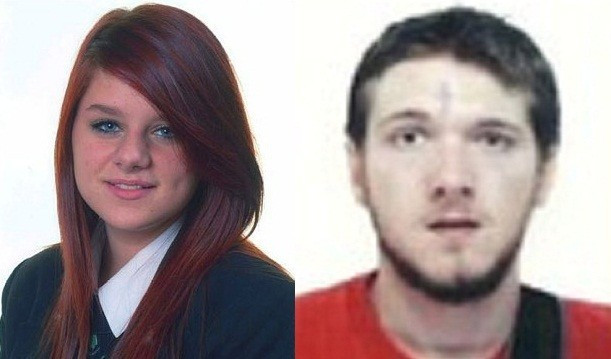 Police have confirmed that missing 15-year-old schoolgirl Megan Stammers has been found safe and well along with her teacher Jeremy Forrest in Bordeaux.
The pair were found as a "direct result of media coverage in France", according to Sussex Police.
Forrest was arrested on suspicion of child abduction and the 15-year-old girl taken into protective care. She is believed to have got in touch with her parents since she was found.
Forrest is in custody in Bordeaux awaiting extradition. The extradition hearing is set for Tuesday.
A police spokesman said: "Their families have been informed and arrangements will be made for Megan and Jeremy's safe return."
Police confirmed there were a number of sightings across Bordeaux as a result of the French TV covergae.
A European Arrest Warrant had been issued for maths teacher Forrest, 30, on child abduction charges. Megan was a pupil of his at Bishop Bell School in Eastbourne, East Sussex.
The pair left Britain on 20 September on a cross-channel ferry. The last known sighting of them was a CCTV image captured during the crossing to Calais.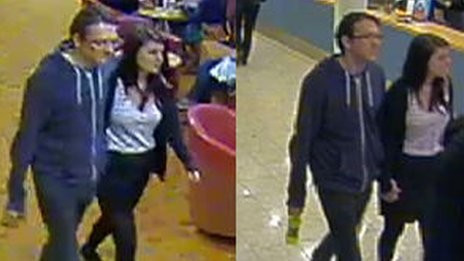 Appeals by the families of the teenager and the teacher followed.
Her stepfather, Martin Stammers, made an emotional appeal on BBC's Crimewatch for her to come home.
He said: "Megan, if you're seeing this, just pick up the phone, ring your mum.
"Your mum is in pieces darling, just pick up the phone, ring, just so we know you're OK."
Following the news that Megan has been found, her stepfather took to Twitter to thank everyone for their support.
Thank you everyone for everything, massive relief and thrilled to bits, more to follow later.#meganstammersfoundsafeandwell

— Martin Stammers (@martinstammers) September 28, 2012
Chief Inspector Jason Tingley said Megan's friends might have been aware of the pair's plans to run away together.