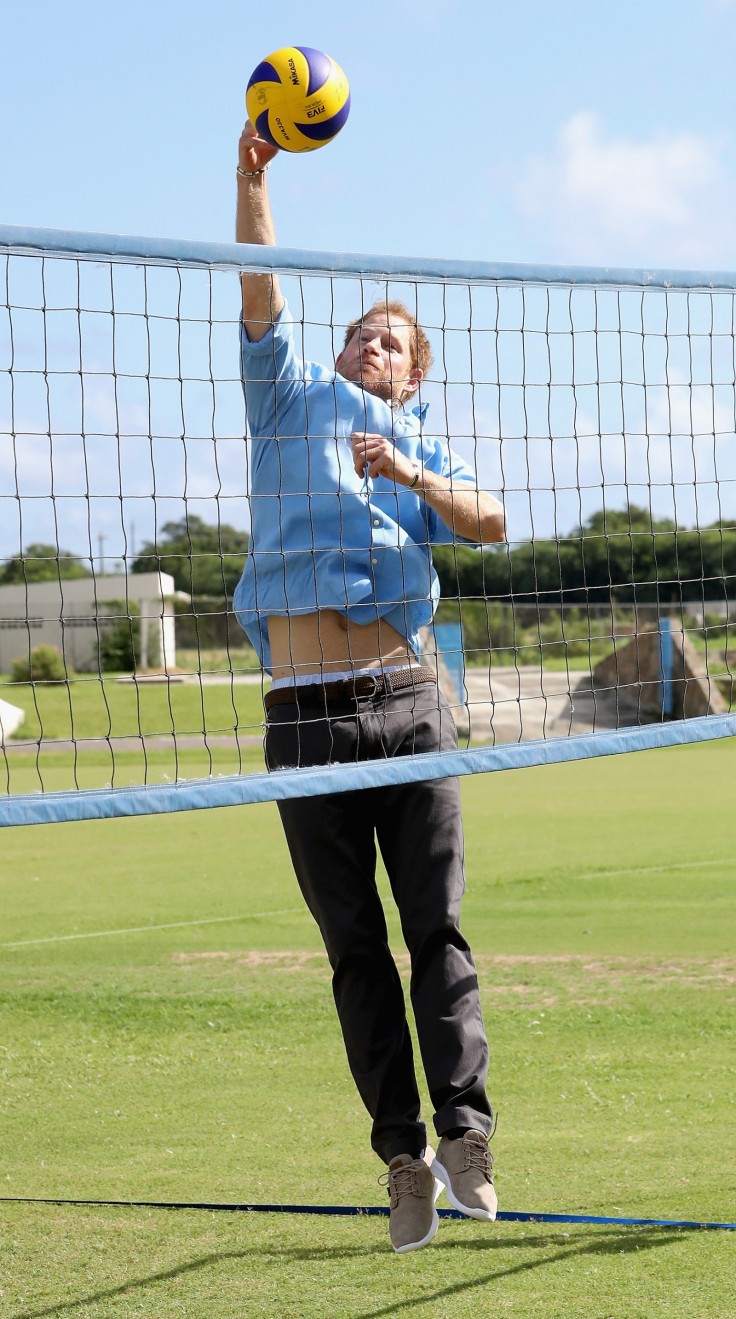 Prince Harry has showed off an array of sporting skills on his royal tour of the Caribbean thus far, having a go at cricket, tennis, golf and volleyball since commencing the royal state visit on Sunday (20 November).
The redheaded prince – who will spend the 14 days apart from his new girlfriend, Suits actress Meghan Markle – flashed his boxer shorts and bare stomach today (21 November) as he jumped up during a playful volleyball match at a youth sports festival at Sir Vivian Richards Stadium.
The active prince, 32, appeared in his element as he got stuck in with several games on his second day of the tour, which aimed to exhibit Antigua and Barbuda's national sports.
Harry, in upbeat spirits, jovially mixed with the crowd and was spotted high-fiving a young cricket player at the sporting event. He also happily posed for photographs after meeting and greeting a bunch of adoring school girls before joking around with some pro boxers.
Prepared to get his hands dirty for the daytime engagement, Harry was casually dressed in some grey suede trainers which he paired with some comfortable navy chinos and a blue shirt. He also wore the same blue and white love beads which he has been wearing of late, which were first spotted on 35-year-old Markle in September earlier this year.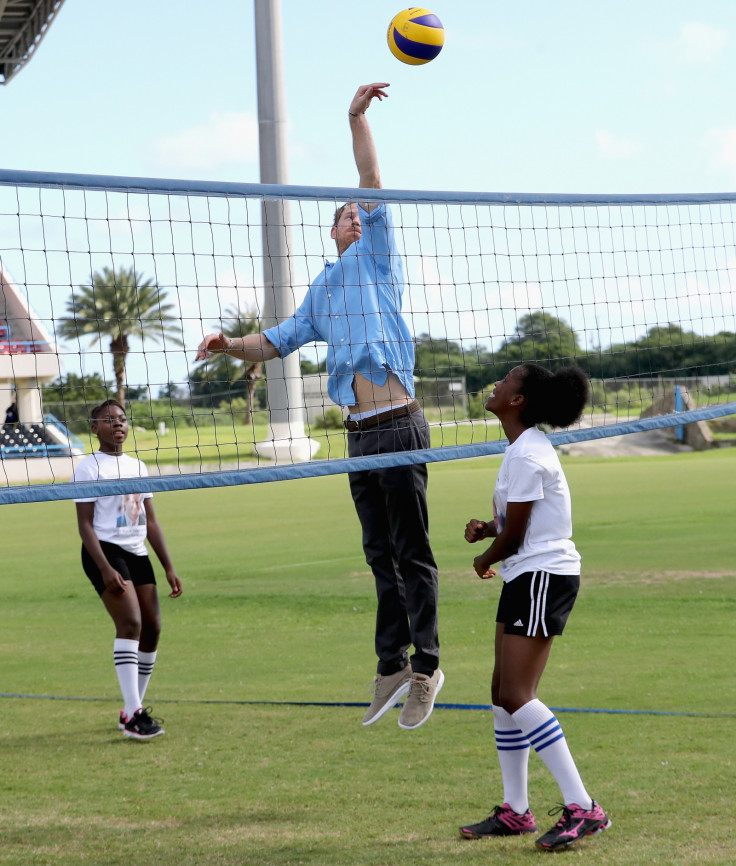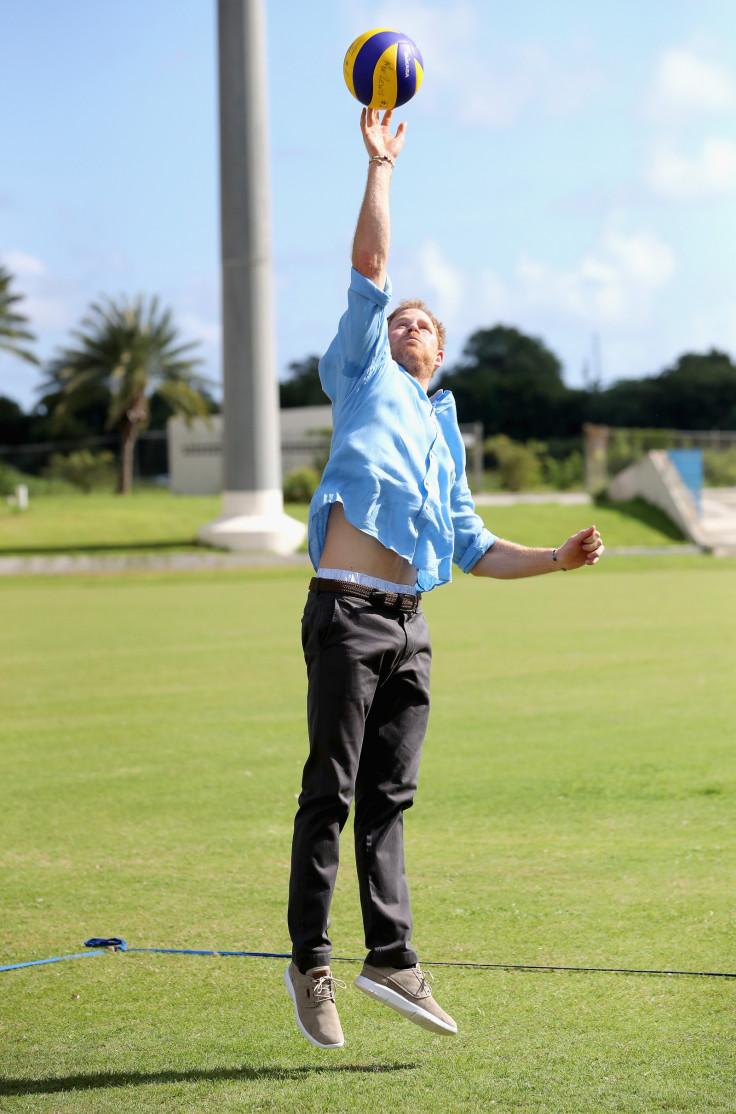 Despite being in the Caribbean for less than 48 hours, Prince Harry has already made a speech in Antigua and Barbuda celebrating the country's 35th anniversary of independence. He also acknowledged the 69th wedding anniversary of the Queen and Prince Philip – which took place on Sunday (20 November).
He read a message from his grandmother, Queen Elizabeth II, at Antigua's Clarence House, which stated: "Prince Philip and I send our warmest wishes to Antigua and Barbuda on the occasion of this celebration to mark 35 years of independence.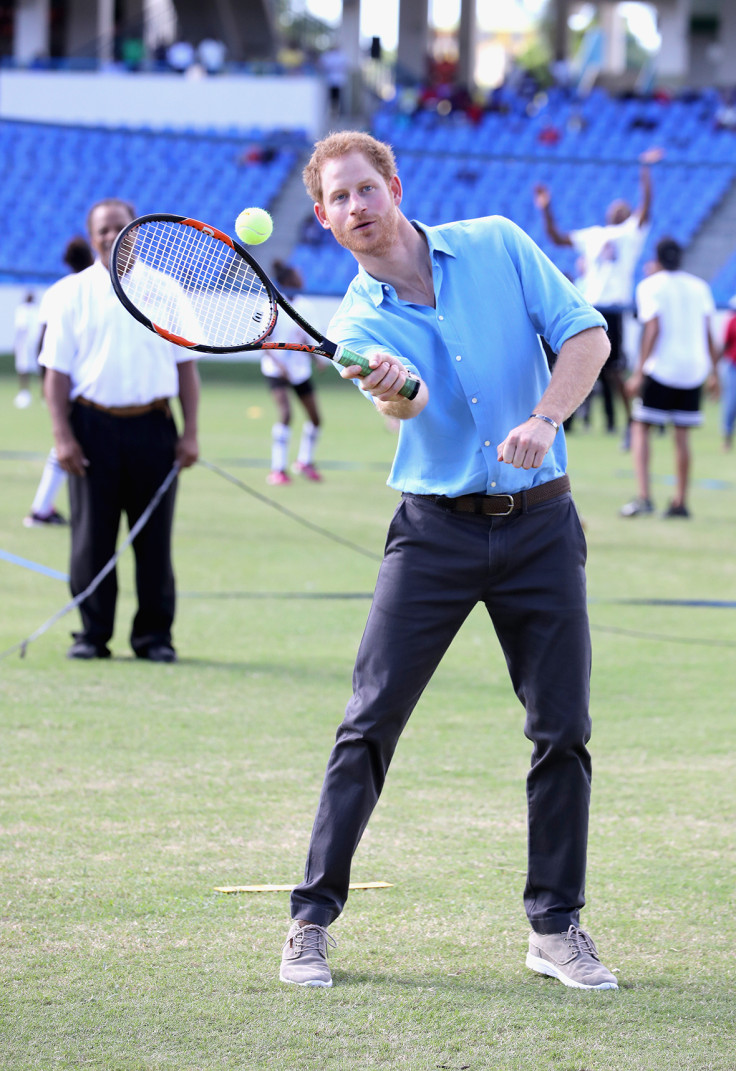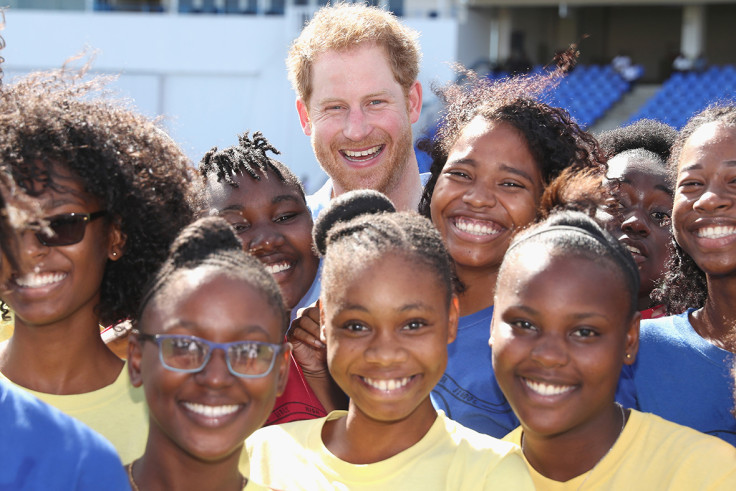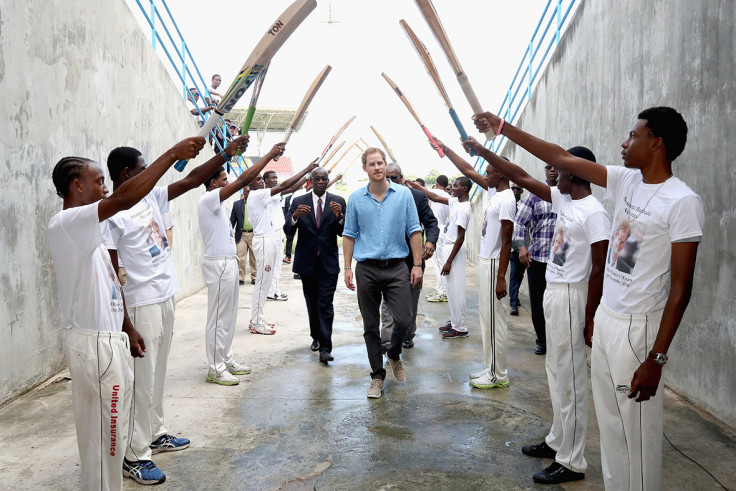 "I have fond memories of visiting your country in 1966, 1977 during the Silver Jubilee and again in 1985.
"I will never forget the warmth of your people and the incredible natural beauty of the islands. It has been a great privilege for me to watch Antigua and Barbuda develop into the confident country it is today with a strong national identity and a positive outlook.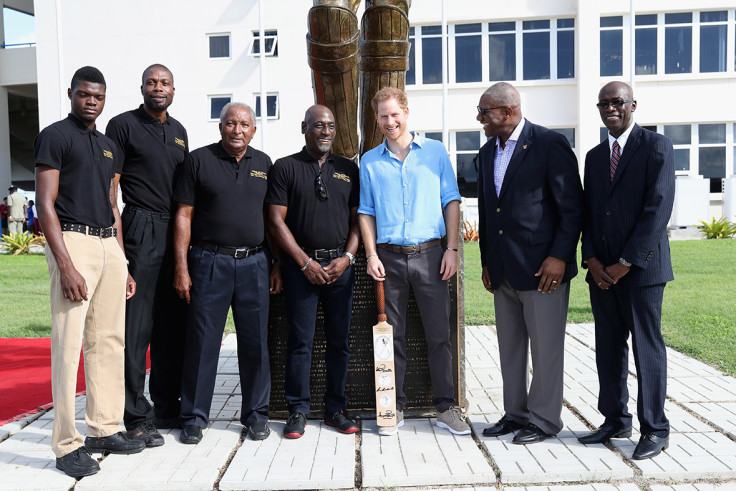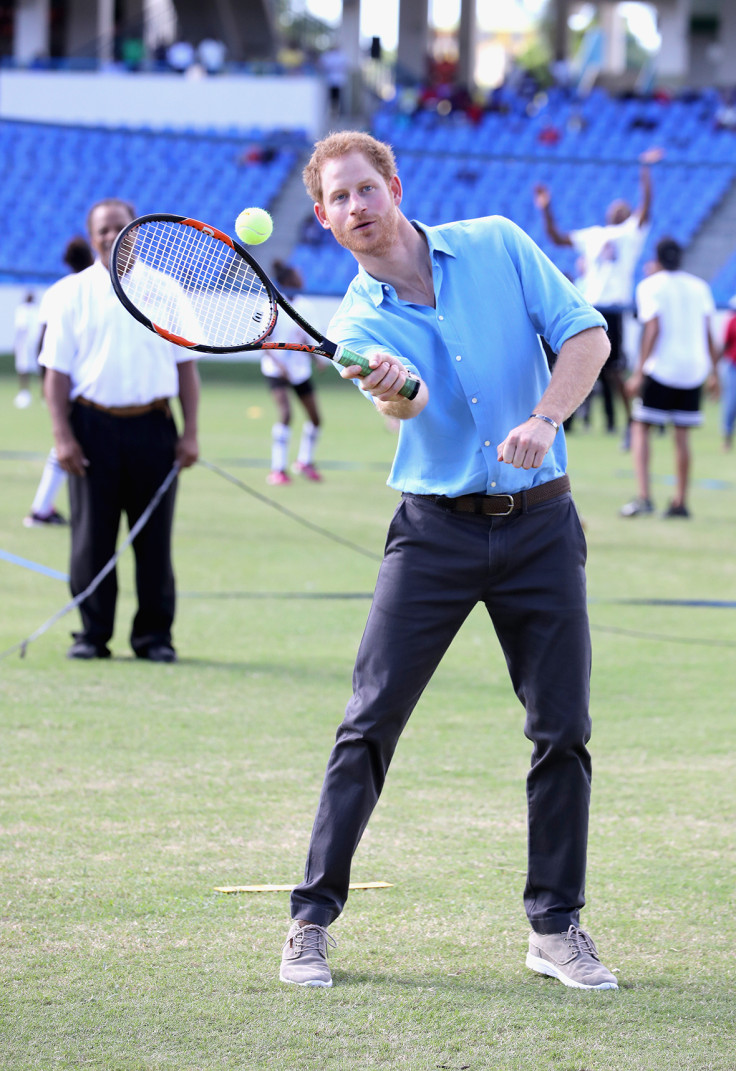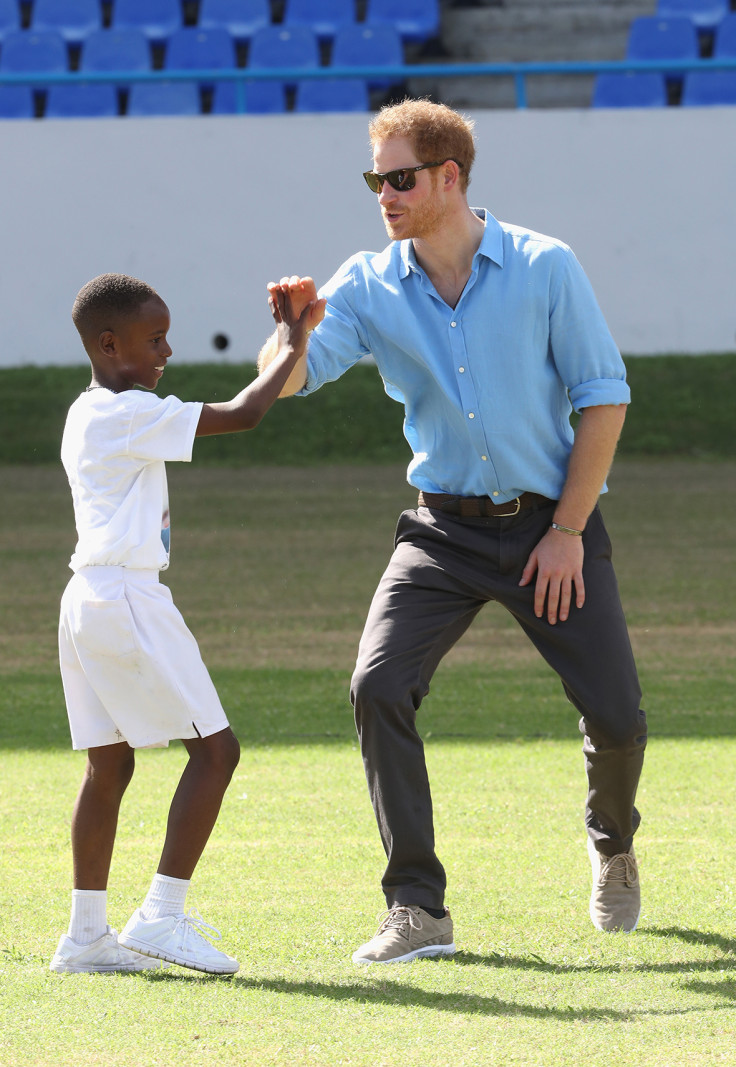 "I congratulate all of you for the part you have played in building this community and creating so many opportunities for the next generation," Her Majesty added.
Meanwhile, Harry's girlfriend Markle has returned to regular posting on social media, uploading three Instagram snaps since the weekend. Her latest picture shows a pan of frittata as she states she has wrapped season six of filming the US paralegal drama, Suits.