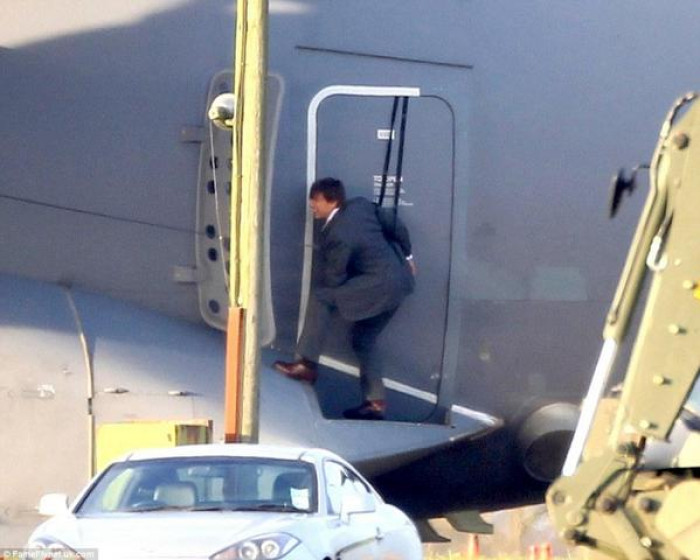 Mission Impossible 5 director Chris McQuarrie engaged in an extensive Q&A session with fans over Twitter on 7 March, where he revealed some key plot details and gave an update on the film's first trailer release.
McQuarrie hinted that the film's first look/ trailer is ready and that it will give fans a glimpse into how the upcoming instalment is different from the previous ones - That'll be quite interesting as McQuarrie also tweeted that Mission Impossible 5 will pay homage to the original television series and have a bit of an "old-school" vibe throughout. (via ComicBookMovie)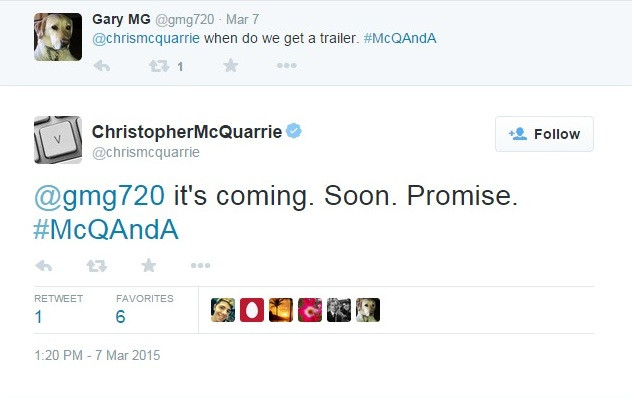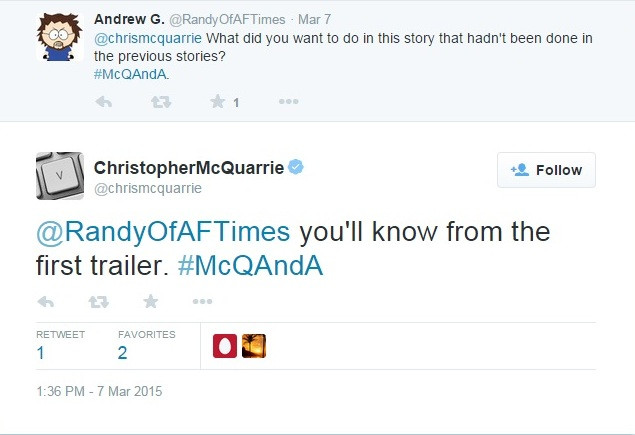 Regarding the cast and roles, the director teased that Jeremy Renner (The Avengers, Mission Impossible: Ghost Protocol) and Ving Rhames (Mission: Impossible 1-4) will have bigger roles compared to the last outing, and Sean Harris (Prometheus) will be playing the main villain.
McQuarrie also dismissed rumours that the film's end had to be reshot. "No. We had to prep it [ending]. Shooting it now," the director tweeted.
Mission: Impossible 5 is slated for a 31 July, 2015 release.