Derrick Dearman from Mississippi, suspected of killing five in Alabama include one woman and her unborn child, has blamed his bloody rampage on the drug methamphetamine. Dearman, 27, is accused of going on a killing spree in rural Alabama just outside the city of Citronelle.
He is said to have attacked his five victims with multiple weapons leaving a trail of death prosecutors have described as the worst they had ever seen.
The suspect told reporters he was high on the drug, which has been linked to psychosis, and did not realise what he had done until its effects wore off. He spoke, shackled, as he was escorted by police officers on his arrival to Mobile, Alabama, from Mississippi, the Associated Press reported.
"I came down and realised what was really going on," Dearman said. He did not describe what happened inside the home but apologised for his actions. He has explicitly admitted killing at least one of the five victims, Greene County Sheriff Stanley McLeod said in a statement.
In the aftermath of the gruesome killings and apparently still under the effects of methamphetamine Dearman abducted estranged girlfriend Laneta Lester and a child from the house. Both were later released unharmed.
All of those killed have been identified Shannon Melissa Randall, 35; Joseph Adam Turner, 26; Justin Kaleb Reed, 23; Chelsea Marie Reed, 22; and Robert Lee Brown, 26, according to District Attorney Ashley Rich. Dearman, of Leakesville, will be charged with six counts of capital murder, including one charge for the unborn child.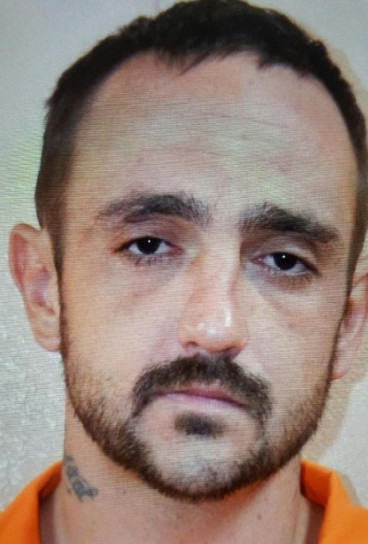 The victim's relatives and the community has been left reeling by the killings. One teenager related to the slain described her distress over the murders. "They were really good people. They'd call and check on you, ask if you want to come down and eat," said Madison McDaniel, 17, who lives not far from the scene of the violence.
Dearman's ex-wife, Crystal Dearman has said she lived in fear of her life during the pair's marriage and after their divorce in 2010. He "always had a temper, especially when he doesn't get his way."
"I woke up to him holding a knife to my throat in bed with my baby in the crib ... He's made threats the entire time we were together and after we separated," she told WALA-TV.