Five people including a pregnant woman and her unborn baby were killed with "multiple weapons" including a gun, on Saturday, 21 August.
Derrick Dearman was arrested for the murders after handing himself in at Greene County Police Department in Alabama.
"It's a very, very gruesome scene. It's awful," local police chief Shane Stringer told BNO News.
Ashley Rich, Mobile County district Attorney, revealed more about the carnage, saying, "We have a horrible scene here."
"I've been an assistant district attorney and now the elected DA, for six years, in total a 20-year career as a prosecutor, and I have never seen a scene where there were five people brutally and viciously murdered. That's what we have here."
The 27-year-old will be charged with six counts of capital murder, which includes five adults and an unborn baby, said Paul Burch from the Mobile County Sheriff's Office.
Dearman was trespassing at the property in Citronelle, Alabama, according to WKRG, and police received an emergency call at some point between 9am-1pm on Friday.
When they arrived at the scene, everything seemed to be normal, authorities said.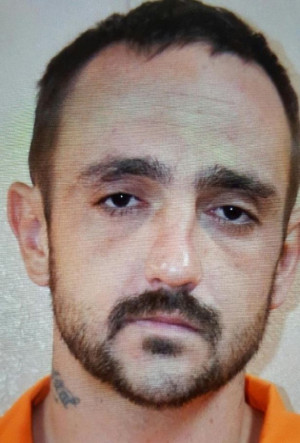 The intruder, believed to be Dearman, returned in the early hours of Saturday morning and allegedly killed the victims, according to Burch.
Dearman is said to have known at least one of the victims and has an outstanding warrant in Mobile County for burglary.
Due to the horrific nature of the killings, the FBI were called in to assist with the investigation and specialist crime scene investigators will be on site for days.
The only survivors of the killing spree were a woman and four-month-old baby.
Captain Burch said the woman was kidnapped by the suspect and later released.
Police were first informed of the killings when a woman walked into the Citronelle Police Department on Saturday and told them she had been kidnapped on Friday night or Saturday morning, but she was able to get away from her kidnapper.
Investigators believe that the woman had a relationship with Dearman, Burch said.
The identities of the victims have not yet been released by authorities.