Mistresses season 3 finale: Joss hunts for Luca's killer as producer teases 'cliffhanger' ending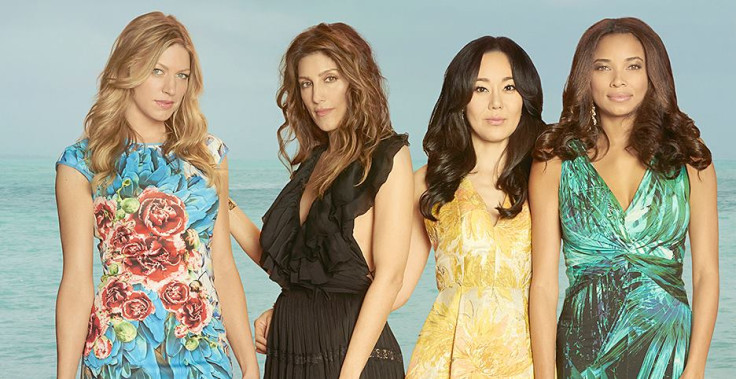 The third season of Mistress is coming to an end with the finale airing on Thursday, 3 September on ABC. The drama is far from over for its lead characters -- April, Karen and Joss.
The final episode is titled, Goodbye Girl, and promises to end on a "cliffhanger" note. Also, in a new promo for the episode, Joss is finally out of jail and is out celebrating her freedom with Karen and April. Meanwhile, Karen is troubled by Vivian's illness and rushes to hospital to see her, despite being banned by Alec. Also, April will finally realize her true feelings for Marc in the episode.
Executive producer KJ Steinberg teased a painful cliffhanger for Joss in the finale. Steinberg told TVLine, "It'll be a very tantalizing ending. Again, some story arcs will be satisfied and somewhat closed, and some things will be very cliffhanger-y." The finale episode will also find Joss "going down the rabbit hole" to track down Luca's killer.
Steinberg urged the fans to not draw any conclusion yet and stated, "Nothing's ever too crazy for Mistresses!" Luca's murder mystery will be resolved in the finale, as the producer teased, ".. we promise you [in the end], the story will be satisfying, and liberation will be sweet."
Click here to watch it live via ABC Go. You can watch it online by clicking here.
The official synopsis for Mistresses season 3 episode 12 reads as follows:
Just as Joss gets her freedom, Harry is presented with an exciting new job opportunity that will impact a future with her. As soon as Scotty leaves Los Angeles, Marc disappears, causing April to finally realize her true feelings. Vivian's illness takes a turn for the worse, leaving Karen adrift and unsure of the future. Joss receives a confusing gift from Calista but when she denies sending it, Joss is sent down the rabbit hole to find out if the real killer might be on the loose.
© Copyright IBTimes 2023. All rights reserved.