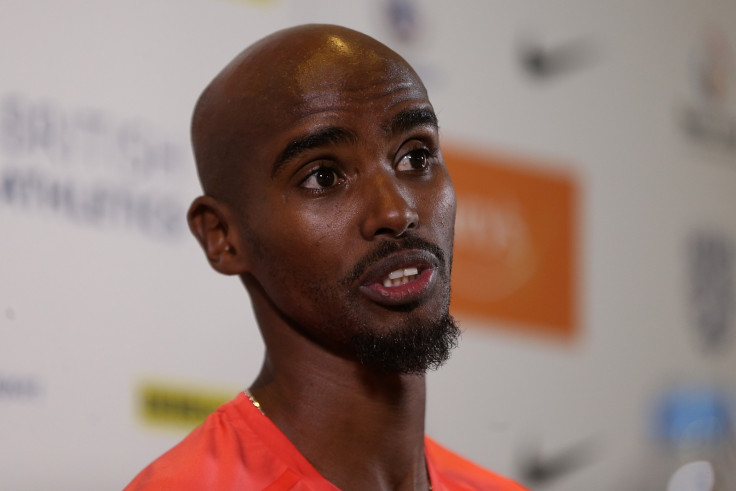 Mo Farah will be subject to a formal investigation from UK Athletics after doping allegations were made against the double Olympic champion's coach, Alberto Salazar.
A BBC Panorama documentary accused Salazar, who has been working with Farah since 2011, of being involved in doping along with Farah's training partner Galen Rupp. The American won a silver behind Farah in the 10,000m at London 2012.
Farah withdrew from the Diamond League meeting in Birmingham over the weekend amid speculation over his relationship with Salazar and despite UKA initially having "no concerns" over the pair's association, chairman Ed Warner says Farah's medical data will be assessed.
"What we can look at is all the data surrounding our own athlete, Mo Farah: blood data, supplements data – everything surrounding his medical treatment," Warner told Radio 4.
"We're in charge of that. We run that from the UK, through Neil Black, our performance director, Barry Fudge, who's our endurance expert. We need to make sure there's nothing else there we haven't seen, we're not aware of, hasn't been analysed."
The International Association of Athletics Federations, the United States Anti-Doping Agency, and United Kingdom Anti-Doping are all investigating the allegations levelled at Salazar, who operates as an unpaid consultant for UK Athletics.
Though the allegations could yet be found to be untrue, Warner has indicated that the governing body's ties with Salazar could be ceased such has been the furore around his alleged misdemeanours.
"It may well be that the outcome of our own investigation says there's nothing untoward going on as far as we can uncover in any way, shape or form around British Athletics and a British athlete," he added.
"If, subsequently, the coach himself is proven to be guilty of doping offences, then there's a second stage there and a decision would need to be taken.
"Now, one of the possible outcomes of all of this is, even though – and I'm sure that's probably going to be the case – there's nothing untoward proven around Mo Farah and British Athletics, we might still recommend to Mo and might still decide ourselves to suspend our relationship because of the reputational damage that could be caused.
"It's going to take time, but not a lot of time, I hope. I would think weeks, not months. I've been very vocal in saying, 'these things must be conducted more swiftly'. Because fans turning up at events watching athletes and they need to watch a sport with integrity.
"We need to make sure, going right back to our own review, that absolutely everything that is done in British Athletics, with that project, with our athletes, is on the right side of the line. I believe it is but I want independent evidence of that."
Under Salazar's tutelage, Farah has won nine major long distance titles both indoor and outdoor and cemented himself as the world's leading long distance runner.