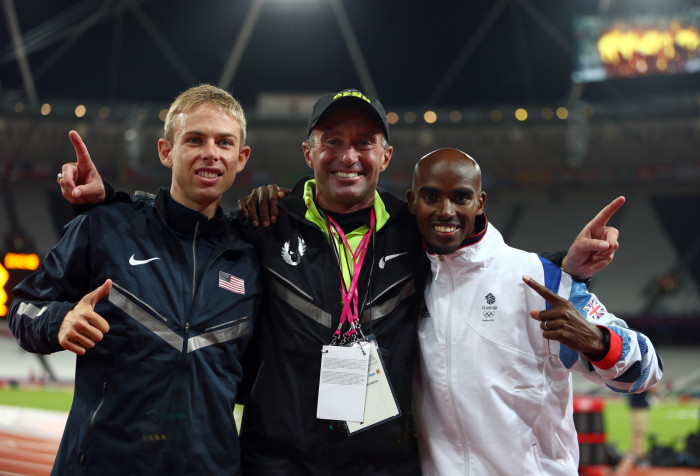 An explosive BBC Panorama tonight (3 June) claims that the legendary coach who has helped Mo Farah become one of the world's greatest athletes has turned a blind eye when other runners have used performance enhancing drugs. There is no suggestion that Farah has ever been involved in taking illegal drugs.
According to the programme, "Catch me if you Can" (BBC One, 9pm), Farah's coach Alberto Salazar has helped Farah's training partner Galen Rupp - who won silver behind gold medallist Farah in the 10,000 metres at the London 2012 Olympics - find ways to flout strict rules on drug taking.
Salazar, who is an American hero, having won three successive New York marathons and the 1982 Boston Marathon, has been integral to the establishing of the Nike Oregon Project, which since 2001 has been at the cutting edge of athletic training. A building on the sprawling campus is named after him.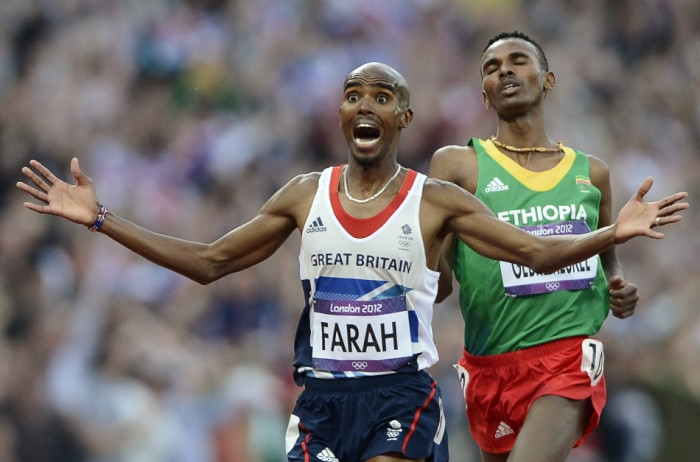 The BBC programme interviews Salazar's former number 2, author and coach Steve Magness, who says he saw the results of blood tests on Rupp when in Salazar's office.
"Under one of Galen's it had 'currently on testosterone and prednisone medication' and when I saw that I kind of jumped backwards," says Magness.
"Testosterone is obviously banned and everyone knew that. It was all the way back in high school – and that was incredibly shocking. At that point I actually took a picture of it. I wanted to essentially to have evidence in case something happened."
However, Salazar says Magness is mistaken, saying the test results had been "incorrectly recorded as 'testosterone' medication", and "the allegations were based upon false assumptions and half-truths."
Rupp claims he only took Therapeutic Use Exemption (TUE) for asthma early in his career and adds: "I have not taken any banned substances and Alberto has never suggested that I take a banned substance."
Mo Farah said in a statement: "I have not taken any banned substances and Alberto has never suggested that I take a banned substance. From my experience, Alberto and the Oregon project have always followed Wada [World Anti-Doping Agency] rules."
However on hearing about the allegations the former head of the UK anti-doping agency, Andy Parkinson, advised Farah to think carefully about the future. "Any athlete who's involved with this group, including Mo Farah, has a responsibility to ask themselves, 'Do I feel comfortable in this environment and am I going to be able to continue to compete clean in this environment?'"