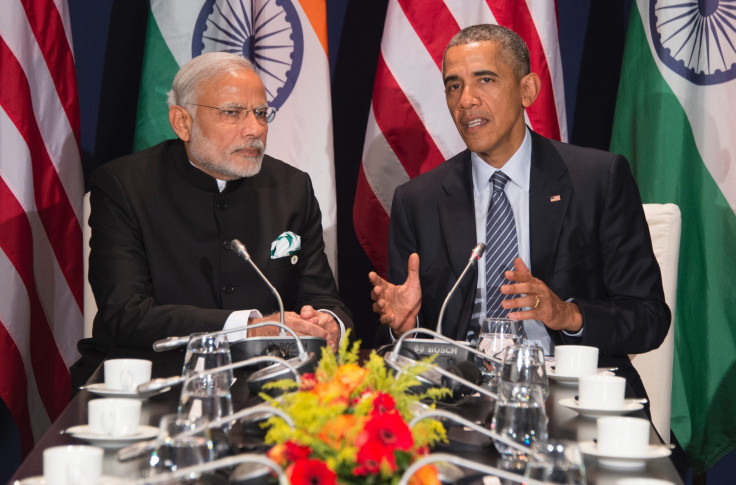 India is willing to discuss human rights issues with the US on the basis of "equality and partnership" during Prime Minister Narendra Modi's visit on 7 June. The decision comes as US senators have been raising concerns about human rights India, with Democrat Ben Cardin's comments on rising intolerance, sparking controversy.
An official familiar with the discussion told the Press Trust of India that India did have problems, but so did other societies in the world. The official added that while India would be willing to discuss the issues, it would not accept any "judgmental pronouncement" from the US.
On 1 June, US Senator Cardin said in New Delhi: "There are extrajudicial killings in India, there are religious tolerance issues here, women are particularly vulnerable here... these are national challenges. India must do better. It is particularly troublesome on human trafficking here."
His comments sparked uproar from large parts of the country, with Indians condemning his judgment on India despite the US having its own problems. Many took to Twitter to vent about the senator, causing Cardin's name to trend on Twitter in India for several hours.
In February, members of the United States Congress raised concerns over human rights issues in India. In a letter addressed to Modi, more than 30 congress members urged the Indian leader to end his silence and to address "increasing intolerance and violence experienced by members of [India's] religious community".
Despite the concerns raised by congress, Modi has been invited to address a joint meeting of the US Congress on 8 June. Political analysts have commended Modi's transition from a "pariah" to someone who is celebrated by the White House, with the Indian leader placed on a visa ban list to the US for several years before his election.
Milan Vaishnav from the Carnegie Endowment For International Peace said ahead of Modi's visit to the US: "In the course of just two years, Modi has gone from just [someone] who could not step foot on American soil as a legal matter to addressing a joint meeting of the US Congress."