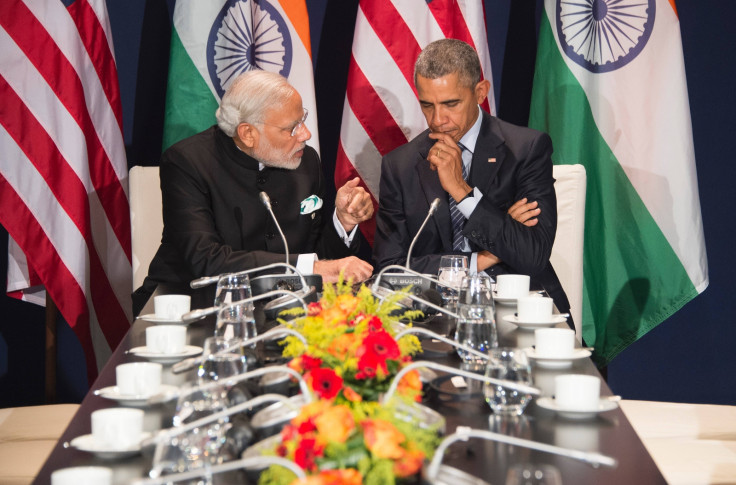 During his visit to the US, Narendra Modi has been applauded for his leadership on climate change. The White House noted that the Indian prime minister had played a key role during the climate change negotiations in 2015, despite a "difficult political" climate in India.
Modi and President Barack Obama are due to meet on Tuesday 7 June at the White House, where they are expected to discuss economic ties and national security issues. The two leaders will hold a joint press conference following their one-to-one meeting.
According to the Press Trust of India, White House press secretary Josh Earnest said on 6 June: "This is a situation where Prime Minister Modi demonstrated a lot of leadership even in the face of a difficult political climate back home. He committed his country to standards that will be good for the Indian people, but more importantly, will be good for the rest of the world, too. The president has a lot of respect for the way that Prime Minsiter Modi has handled this issue."
Since Modi took office in 2014, this marks his seventh meeting with President Obama, setting new records for both governments in respect to meeting a head of government from a country that is not a formal ally. Political analysts have commended the Indian leader's transition from a "pariah" to someone who is celebrated by the US government.
One of the most important aspects of the trip will come on 8 June when Modi addresses a joint session of Congress, becoming the fifth Indian prime minister to do so and the first one in more than 10 years. However, White House Press Secretary Earnest was unable to comment on the specific outcomes of the meeting between the two heads of state.
Earnest added: "We discussed back in December in Paris that India was going to play an important role in making important commitments to this agreement and would ensure that the world came together to confront this challenge. I would anticipate that they'll have a discussion about what more the US and India can do to advance the climate agenda."
Modi arrived in the US on 6 June after a successful trip to Afghanistan, Qatar and Switzerland. On the afternoon of his arrival, he paid homage to Indian-American astronaut the late Kalpana Chawla at Arlington National Cemetery.