Prophet Mohammed cartoon exhibition with Geert Wilders planned for central London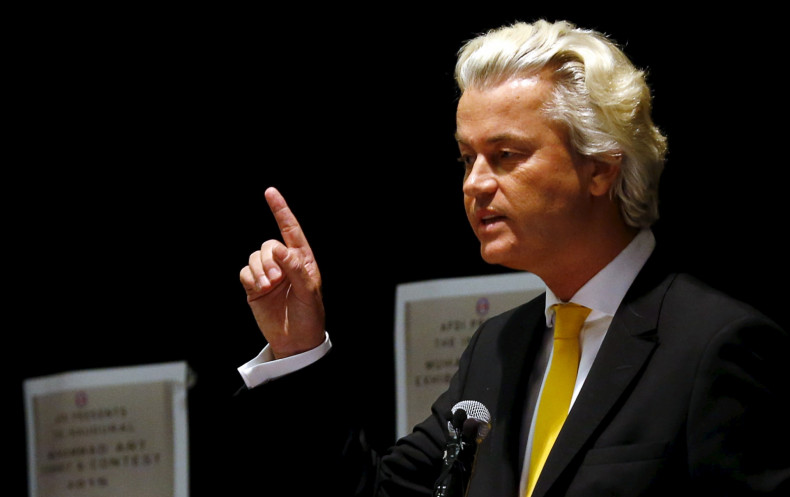 An anti-Sharia group is planning to hold an exhibition featuring depictions of Islamic Prophet Mohammed in London.
Sharia Watch UK, along with online satirical magazine Vive Charlie, say they hope to stage the 'Mohammed Cartoon Exhibition' somewhere in central London in September.
The event, which the group say has been organised in honour of those who "who risk their lives in defence of free expression", will feature a talk from Dutch anti-Islam politician Geert Wilders.
Wilders, leader of the far-right Party for Freedom (PVV), recently aired images of Mohammed during an advert for his party on Dutch television.
The exhibit in London is planning on displaying cartoons of Mohammed submitted to Vive Charlie, which was set up in the wake of the Charlie Hebdo shooting but is unaffiliated to the French publication.
Anne Marie Waters, director of Sharia Watch UK said: "We at Sharia Watch and Vive Charlie are delighted that Mr Wilders has agreed to attend and speak at our exhibition.
"It is vital, in this era of censorship and fear, that we stand together in defiance and demand our right to free expression. We will not, and cannot, succumb to violent threats. The outlook for our democracy depends on the actions we take today. We owe it to future generations to pass on the freedom we have enjoyed."
A similar Mohammed art exhibition staged in Dallas, Texas, resulted in a shooting that left two gunmen dead and one security guard injured.
The Isis-influenced gunmen Elton Simpson and Nadir Hamid Soofi opened fire outside the Muhammad Art Exhibit and Cartoon Contest held at the Culwell Event Centre in North Garland, before eventually being shot and killed by police.
Wilders also attended the event, but was not injured during the shooting.
The Metropolitan Police said they have not been made aware any such event but may decide what facilities to put in place when a date and venue has been confirmed.