Human rights and freedom of speech campaigners have called for the release of a Bangladeshi activist arrested for criticising Islam. Mohon Kumar Mondal questioned the rationality of a devil-dispelling ritual at the annual Hajj pilgrimage, in which 2,110 are believed to have been killed in a stampede in September.
On 26 September, police arrested Mondal, who is also director of environmental NGO LEDARS and president of the local branch of the ruling Awami political party, in Sathkhira, south west Bangladesh. The arrest came two days after a stampede near the holy city of Mecca, in an area where pilgrims gather for a ceremony in which stones are cast at the devil.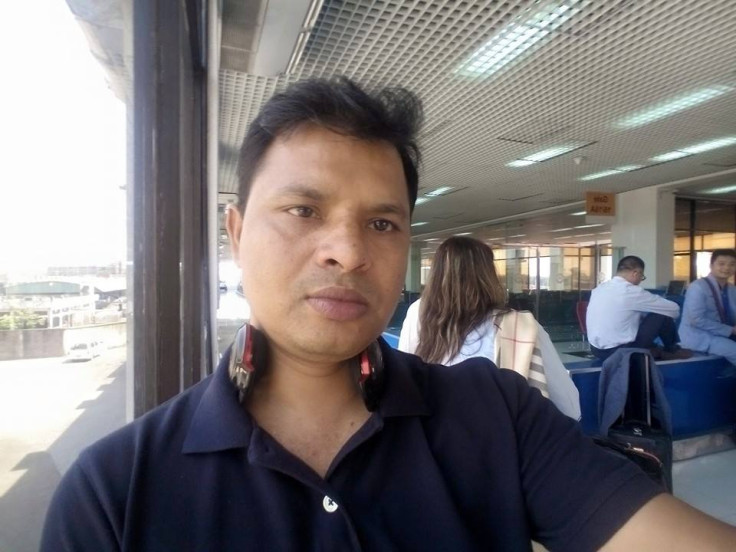 In the Facebook posting, which he subsequently removed, Mondal criticised Saudi authorities for failing to avert the tragedy and for not respecting the bodies of the dead. He also questioned the rationality of the ritual in which stones are cast at the devil, declaring "such devils were roaming everywhere."
He is currently in jail. Mondal's brother Osheen told IBTimes UK that authorities had refused him bail, and that a court date had not been set. He added that appeals to high court authorities had proved fruitless. Mondal faces punishment under laws prohibiting the publication of material which "hurts or is likely to hurt religious sentiments".
Thomas Hughes, executive director of freedom of speech organisation Article 19, said that the arrest "violates international standards on the rights to freedom of speech and freedom of religion.
"Such prohibitions also often stifle dissent and criticism from believers, religious minorities and non-believers alike," said Hughes. "The Bangladeshi authorities must immediately drop all charges against Mohon Kumar Mondal and rectify this restriction of online expression."
Mondal's wife said that he is currently being held in Sathkhira jail. In a statement, she said the Facebook posting was not designed to cause offence, but "rather he made comments being emotional as many people died in the stampede in Mina in the Kingdom of Saudi Arabia during the symbolic stoning of the devil."
A colleague of Mondal, who was arrested for protesting his arrest, has been released. Local media reports that Mondal was reported to police by a senior Awami party chief.
UK-based blogger Arif Rahman, who appeared on a recent Islamist hit list of foreign-based Bangladeshi activists, condemned the arrests and called on the Bangladeshi government to defend freedom of expression: "The ramifications of such abuse of the legal system has already spread fear among the thinkers, bloggers, journalists and educators," he said. "The government has willingly executed the Islamist dream of shutting down secular and liberal ideas and activists."
The arrest comes after a wave of deadly violence by Islamists against secularist bloggers in Bangladesh. Four people have been killed in machete attacks since the beginning of the year, and a hit list of Bangladeshis living abroad was allegedly circulated online by Islamist group Ansarullah Bangla Team, though its authenticity has been disputed.
Jihadi group Islamic State (Isis) has claimed responsibility for two deadly attacks on foreigners in recent weeks, amid fears of the growing influence of violent Islamic radicals in the country.
Critics of religion in the Muslim majority country also face prosecution from authorities, and officials have been accused of failing to investigate attacks and threats against secularists. In the same month as Mondal was arrested, a 15-year-old schoolboy was arrested in Magura after allegedly posting comments critical of Islam on Facebook, reports the Bangladesh Daily Star. In the wake of the murder of blogger Niladry Chattopadhya in August, a police chief said that people should not write things that offend religious believers.
In 2013, award-winning blogger Asif Mohiuddin was jailed and a number of bloggers arrested for criticising Islam, causing an international outcry. Organisations including Amnesty International and Human Rights Watch have criticised Bangladesh for creating a climate of fear for journalists and bloggers.