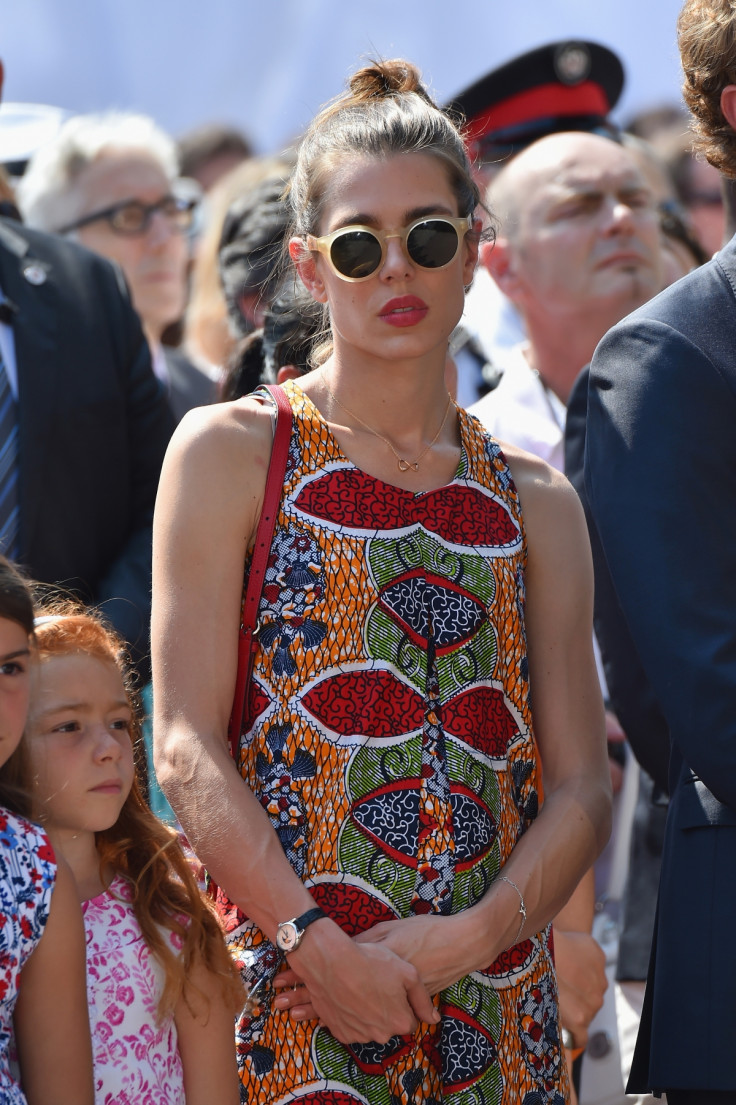 Has Monaco's Charlotte Casiraghi finally broken up with longtime boyfriend Gad Elmaleh and moved on to Italian film director Lamberto Sanfelice? Rumours in Paris say the 29-year-old royal has started a new relationship with the 40-year-old after relocating to France.
Casiraghi and Elmaleh, who are parents to 22-month old son Raphaël, sparked rumours of a breakup over the summer. The royal and the 44-year-old French comedy actor reportedly had "abruptly split" after three years together in June. However, the rumours were later dispelled when the pair were photographed looking cozy together. According to People Magazine, the couple spent the summer attempting to repair their relationship.
The fairly private couple met at a party in 2011 and quickly became targets for entertainment tabloids. Casiraghi and Elmaleh made their first public appearance as a couple in March 2013 along with members of her royal family at the Bal de la Rose, just months before she gave birth to their son.
French magazine Voici reported the daughter of Princess Caroline had recently started seeing the filmmaker. He allegedly arrived in Paris, where the royal is living, around 10 days ago and has been a "constant companion" to Casiraghi. They were photographed strolling in the Tuileries together and were even snapped kissing inside the royal's new Left Bank apartment, People reported.
The new couple reportedly met at recent film festivals, Italian newspaper La Repubblica reported. Sanfelice is a promising filmmaker who was called "a young, hip director with a very bright future" by Italy's Oggi. His debut film Cloro was screened at Sundance and the Berlin Festival and was released in Italy earlier in the year.