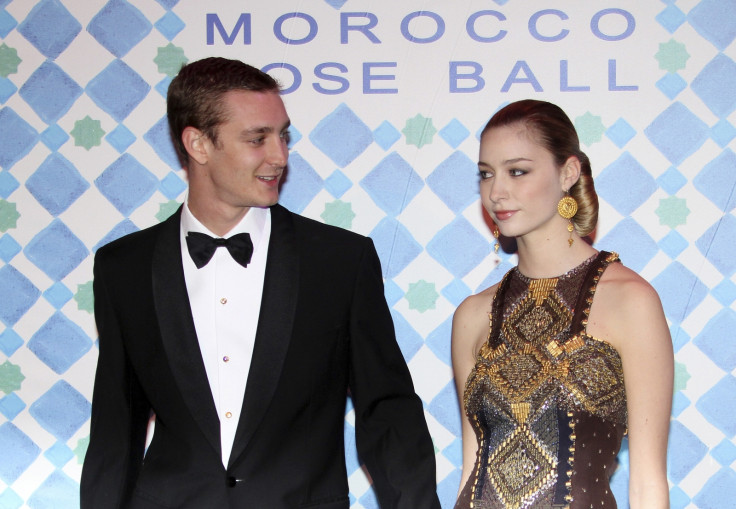 Monaco's very own Pierre Casiraghi is set to marry his Italian girlfriend Beatrice Borromeo in a civil ceremony in Monaco on 25 July before an extravagant religious wedding in the bride's native Italy in August.
Italian publication Dagospia obtained a photograph of the civil ceremony's invite, Hello! Magazine reported. The invite reveals that the 27-year-old son of Princess Caroline of Monaco will wed his 29-year-old bride in the gardens of the Grimaldi palace in a noon time ceremony. Guest are asked to wear cocktail attire, the invite showed.
According to Hello!, a select few guest have been invited to a breakfast at the exclusive Fairmont Hotel in Monte Carlo on the morning of the civil ceremony. The pre-wedding breakfastt will be hosted by the bride's mother Countess Donna Paola Marzotto.
The Monaco royal proposed to the journalist and TV presenter with a pink diamond ring in 2014. Borromeo previously spoke to Vanity Fair Italy about her hopes of having Casiraghi's children.
"I'd love if Pierre became the father of my children," she said. "He would be so good and I think together we could create a very stable family. But we haven't reached that point yet. At the moment we are both happy. But one day I would like the responsibility of a family."
The couple, who have been together since they met at university in Milan in 2008, will have a religious ceremony a week later on 1 August. Hello! Magazine reveals guests will be flown to the Borromean Islands on Lake Maggiore in Italy. Dagospia noted that the couple will most likely tie the knot on Isola Bella.
Isola Bella, which boasts of a palace and small fishing village, is where Borromeo's older half-sister Matilde Borromeo married Prince Antonius von Fürstenberg in June 2011, the magazine reported.