Buckingham Palace has expressed fears that Scottish National Party-led government will pull out of an agreement to fund the monarchy.
The move would be a policy reversal as funding had been agreed by Alex Salmond when he was first minister, royal sources were quoted by The Times as saying.
As part of the devolution agreement, Scotland will take control of £216m of Crown Estate property north of the border in April 2016. A refusal to make a contribution to the sovereign grant would be the equivalent of a £2.2m-a-year funding cut for the monarchy.
A senior palace source said: "Originally Alex Salmond did imply that [Scotland would make up the shortfall], but the new leadership said no." he said.
But the source stressed that he didn't "anticipate any change in the royal family's relationship with Scotland. The Queen will continue to go to Balmoral, and have a 'Holyrood Week', and she will continue to be Queen of Scotland".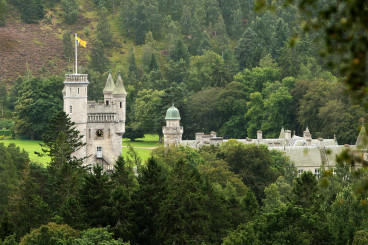 In Scotland, the Crown owns mineral and salmon fishing rights, about half of the coastal foreshore and almost all of the seabed, as well as the Glenlivet estate. The Scottish government plans to hand most of the Crown assets to local authorities, said the report. The royal trustees — David Cameron, George Osborne and Sir Alan Reid, the Queen's treasurer — will begin negotiating a new funding formula in 2016.
Sir Alan Reid, Keeper of the Privy Purse, told The Times: "The transfer of the Scottish assets of the Crown Estate to the Scottish government does confuse the issue of negotiating a percentage because the total assets of the Crown Estate management will fall and therefore 15% of that number will be less than it would be if the Scottish transfer of assets had not taken place."
However, a Scottish government spokeswoman insisted: "There will be no reduction in the sovereign grant as a result of devolution of the Crown Estate."