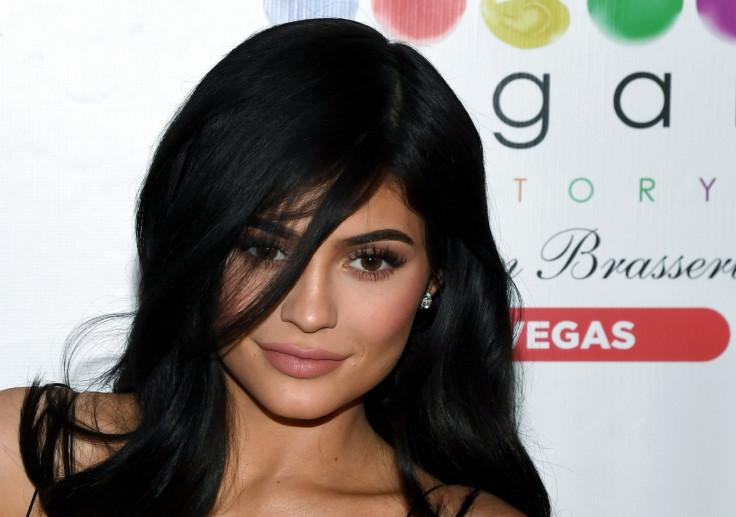 She may have been trying to promote her new clothing line, but the attention on Kylie Jenner's latest Instagram snaps has been on something other than fashion...
The 19-year-old reality star was excited to unveil her latest sartorial offering of a military-inspired collection, reminiscent the Spice Girls' 1990s heyday.
The new range, which features a lot of camouflage, is available on her official website today (8 June), and who better to model the skimpy collection than body-confident Jenner herself.
But after Jenner posted a clip of herself wearing a revealing two piece onto her Instagram account, viewers had less to say about the clothes and more on her transformed physique.
One person wrote: "I really feel like she's got a boob job", as another said: "She has had a boob job for sure!!!" What hasn't she had done?"
A third added: "new body hehe" as someone else said: "Where's the clothes?"
And many of her 94.9m followers weren't too impressed with the outfit, with one user writing: "Money can't buy taste".
Business-savvy Jenner, who is the younger sister of supermodel Kendall Jenner and half-sister of Kim Kardashian, has become one of the most successful stars in her family, often eclipsing her elder siblings' success.
Thanks to her lip kits and make-up line Kylie Cosmetics, numerous business deals and personal appearances, Forbes estimated that her net worth was £14.6m in 2016.
She is ranked as the second wealthiest member of the Kardashian-Jenner clan, losing out only to 36-year-old Kim who has almost two decades of hard grafting behind her, who started her career as Paris Hilton's stylist in her early 20s.
Despite fans claiming Jenner has had a boob job, she continued to deny getting breast augmentation surgery, along with accusations of jaw and cheek surgery. She has, however, owned up to getting her lips done.