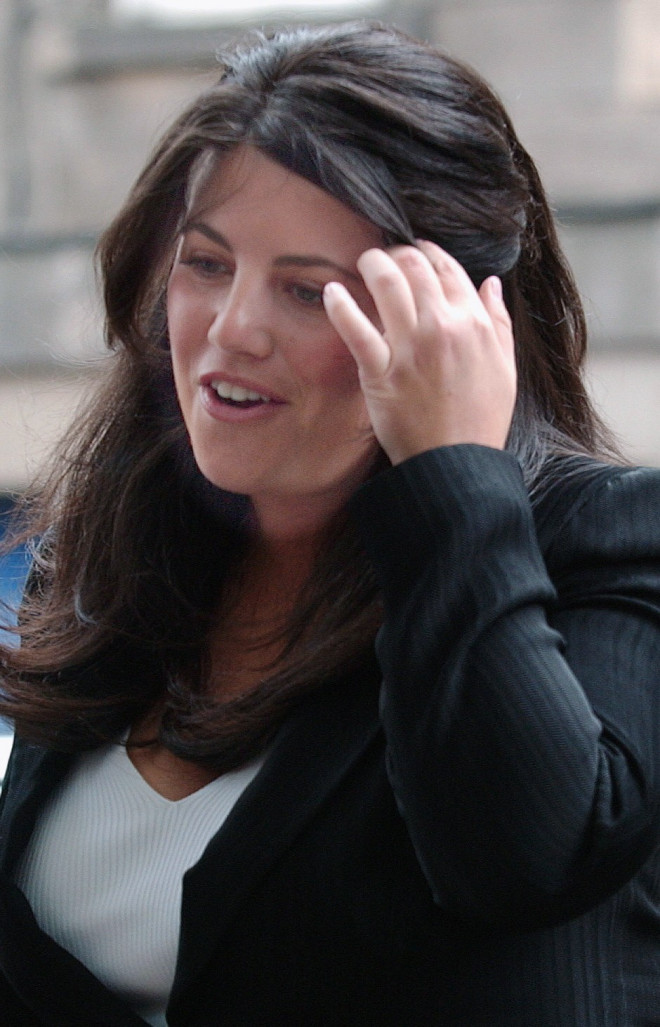 She is the face of one of the biggest political sex scandals in American history and now Monica Lewinsky has been given the opportunity to cash in on her notoriety.
According to TMZ, Bill Clinton's former mistress has been offered a job at Score, one of the world most famous strip club.
Scores CEO Mark Yakow is said to have sent the former white house intern a letter offering her an impressive $100,000 a year to work at their Atlantic City club as a hostess in their Sports and Cigar Bar.
The celebrity news site reports that Yakow reached out to Lewinsky after reading her recent interview in Vanity Fair, where the 40-year-old claimed that she had struggled to get work as a result of her scandalous past.
The hostess gig won't involve her taking off her clothes or cosying up to any punters.
Lewinsky made headlines across the globe in 1998 when it emerged that she had a sexual relationship with President Clinton. In the wake of the scandal, Clinton was impeached and she was blamed for single-handedly bringing down the Clinton administration.
After over ten years of self-imposed silence, Lewinsky is back in spotlight and opening up about the humiliation that left her suicidal. .
"Let me say it again: I. Myself. Deeply. Regret. What. Happened," she recently told Vanity Fair.
"[My mother] was replaying those weeks when she stayed by my bed, night after night, because I, too, was suicidal. The shame, the scorn, and the fear that had been thrown at her daughter left her afraid that I would take my own life - a fear that I would be humiliated to death."