A police officer who pulled over a pick-up truck at the Holland Tunnel leading into Manhattan was stunned to discover the vehicle was loaded with rifles, ammunition and body armor. The truck sported pro-gun slogans and an ammo box was covered with a decal reading: "Shoot your local heroin dealer."
The driver, whose daughter died of a heroin overdose earlier this year, said he and his male and female passenger were on their way to "rescue" a teenage girl who had just suffered an OD, according to the Port Authority of New York, the agency in charge of policing the tunnel that connects New Jersey to downtown New York City.
A law enforcement source, who referred to the crew as "gun nuts," said a Port Authority officer discovered the arsenal after pulling over the Dodge Ram truck because of a cracked windscreen.
There was no indication that the trio was linked to a terrorist group, said investigators according to the Morning Call newspaper.
The driver and Pennsylvania gun-range owner John Cramsey, 50, and his passengers Dean Smith, 53, and Kimberly Arendt, 29, were arrested on the spot. All face weapons and drug charges.
At least seven guns were found in the truck, including five pistols, an SAR-98 Salamander Arms assault rifle and a pump-action shotgun, along with several boxes of ammunition and knives, as well as marijuana and a pipe, said authorities. A helmet, night-vision goggles and body armor were also recovered, said police.
The top of the truck's windscreen was marked with the name of Cramsey's High Ground Tactical gun range company.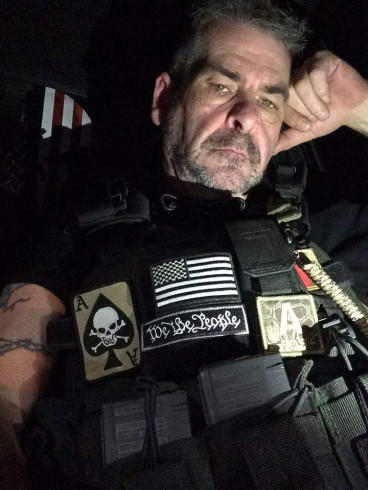 Cramsey has posted on Facebook about the overdose death of his 20-year-old daughter, Alexandria, in February. He is a co-founder of an anti-heroin group, Enough is Enough.
"I want to personally address the confusion of why we proudly display the 'Shoot your Local Heroin Dealer' decals," he wrote in one post. "Who are you to judge me for my opinion? Grow up and either get involved ... or get out of here!"
As for his "rescue," he wrote: "I'm currently 11 miles outside of Brooklyn and going to a hotel to extract a 16-year-old girl who went up there to party with a few friends. One of those friends she went up there with will not be returning . This young lady is scared and wants to come home. Last night she woke to find her friend's body next to her in the same bed where her friend died of another heroin overdose."
A friend said Cramsey always carries a loaded gun with him in Pennsylvania and had recently been acting like "Superman."
Kimberly Arendt's mother told the Daily Beast that her daughter knew the girl targeted for rescue via a camp for troubled youth. "My daughter went to help," said the mother.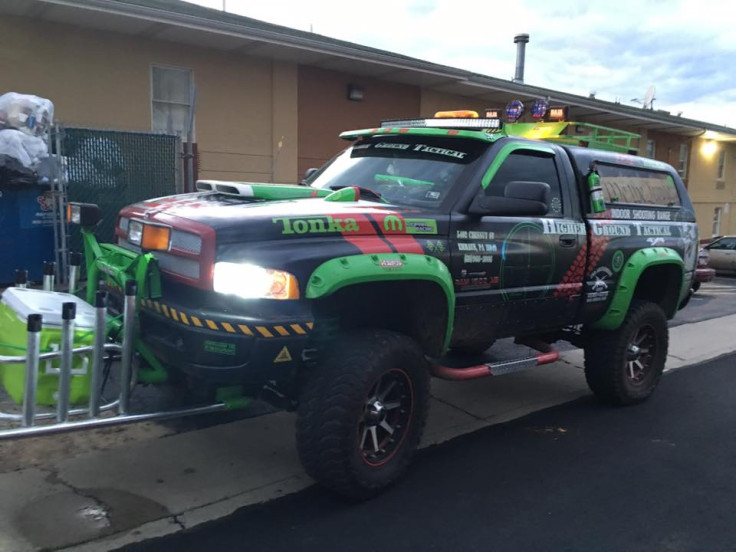 The discovery of the monser truck carrying an arsenal into Manhattan is the latest sign that the US is reeling from a disturbing increase in gun violence, marked most ominously by the recent Orlando nightclub mass shooting that killed 49 people. Meanwhile, the US Senate recently voted down four proposals to tighten up gun control in the nation.