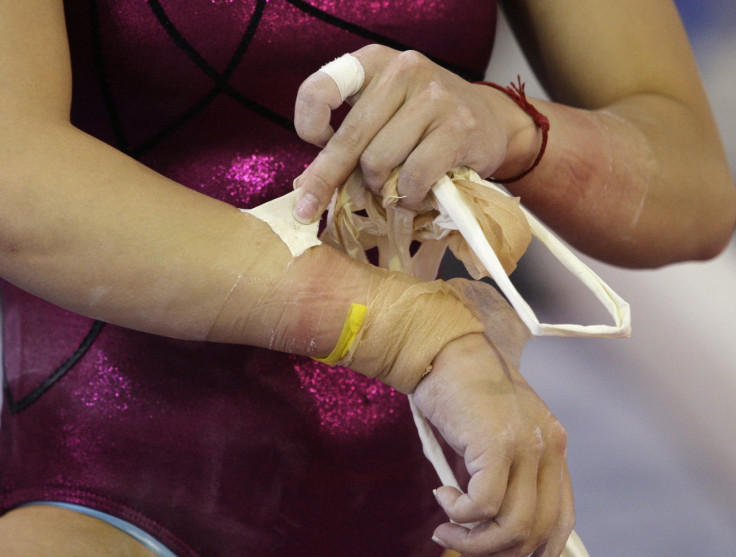 More than 300 gymnasts had been sexually abused in the United States in the last 20 years, it has been revealed.
A team of investigative reporters at The Indy Star uncovered the nationwide scandal after months of trawling through court records and speaking to victims.
Their reporting reveals children as young as six were victims of sexual abuse at the hands of their coaches, which involved molestation and the taking of indecent imagery.
Not only did the newspaper, located in the Midwestern state of Indiana, uncover 368 such cases against USA Gymnastics staff, it also found that predatory coaches were allowed to move from gym to gym, once their behaviour was detected.
With many cases still in sealed court records, it is thought the true extent of the abuse could be far greater.
"I'm sad for all the parents and athletes who didn't have the kind of warning that that number gives you," Marci Hamilton, chief executive of CHILD USA, said. "But my guess is that it's a pretty severe undercount."
Not only was the abuse uncovered in states across America, it was also revealed at some of the most coveted gyms, where future and current Olympic gymnasts trained.
Olympic coaches were also entangled in the abuse, such as Marvin Sharp, who trained two women from the 2008 US women's Olympic team.
After he was charged with taking pictures of girls in locker rooms aged as young as six with their genitalia exposed, he committed suicide in his prison cell in December 2015.
The Indy Star said: "Many of the girls said they trusted their coaches to do the right thing. Some believed they were in love with their coaches. Others blamed themselves for the abuse.
"Several had Olympic dreams, which their coaches exploited. A number of the coaches befriended the parents of the children they abused. Some victims eventually became afraid of their abusers."
In a statement, USA Gymnastics said: "Nothing is more important to the leadership of USA Gymnastics than protecting the young people who learn and train at gymnastics facilities around the country.
"Keeping young people safe requires sustained vigilance by everyone – coaches, athletes, parents, administrators and officials. Addressing instances of sexual misconduct has been a top priority for USA Gymnastics for years, and we are wholly committed to promoting a safe environment for athletes.
"We work every day to strengthen our processes, policies and procedures in this critical area.
"We are saddened when any athlete has been harmed in the course of his or her gymnastics career. We find it appalling that anyone would exploit a young athlete or child in this manner and recognise the effect this behaviour can have on a person's life."
The statement added: "USA Gymnastics recently enlisted Deborah Daniels, a former federal prosecutor, to lead an independent, thorough evaluation to review and further strengthen existing USA Gymnastics policies and procedures on Safe Sport matters. Engaging this expert reflects our continued commitment to leadership on this topic."