About 3,034 migrants have died trying to cross the Mediterranean Sea, while around 250,000 have managed to reach European shores since the start of 2016, the International Organisation of Migration said on 26 July.
"The latest discovery of 39 bodies washed up on Libyan shores this week brings the number of casualties to over 3,034 among the migrants and refugees who attempted to cross the Mediterranean to reach Europe in 2016," the organisation said.
This year's death toll is "significantly higher compared to end of July 2015, when 1,917 had lost their lives at sea", IOM said in a statement. It added that the rise in the number of deaths of migrants was due to the rise in people fleeing war-torn countries. Moreover, in the last week of May, around 1,000 victims were lost at sea – significantly driving the count higher – which was the highest in a given week.
For the third year in a row, migration related fatalities of women, men and children crossed the 3,000 mark. IOM Rome spokesperson Flavio Di Giacomo said, "Despite the constant and increased patrolling of the Mediterranean, it has proved extremely difficult to reduce the number of victims. Sometimes it has taken only a few shipwrecks to cause hundreds of casualties."
On 20 July, bodies of 22 migrants were recovered from a dinghy in the Mediterranean Sea. A week later at least 87 bodies washed up on beaches of Libya, Al Jazeera reported. According to United Nations High Commissioner for Refugees (UNHCR) figures, more than 10,000 people – mostly Africans – sailing to Europe have died since 2014.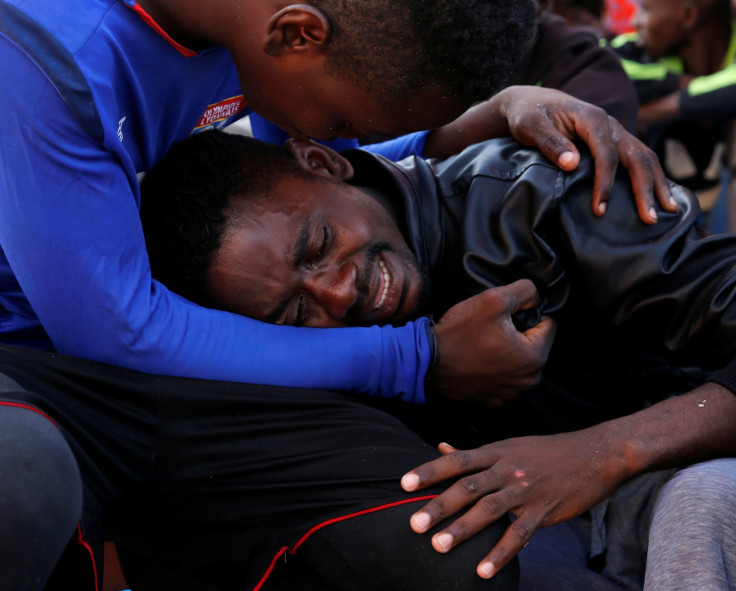 Irregular migration from Libya booms in summer months as the seas are usually calm and people-smugglers pack unsafe boats with people for a dangerous journey to Italy, which is situated just 300km off Libya's shores. The Italy-Libya sea route has been used mostly by migrants from North African countries such as Eritrea, Nigeria and Somalia to reach Europe.