The lead underwriters on Facebook's $16bn IPO last May, Morgan Stanley, will be fined $5m for selectively disclosing sensitive financial information.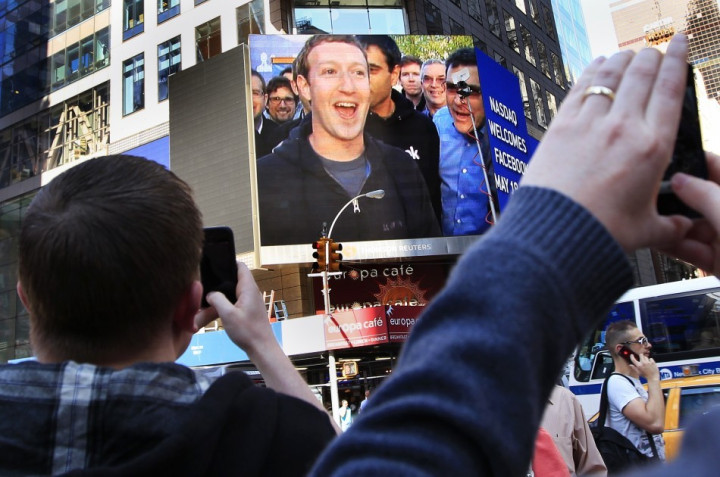 According to Massachusetts security regulator William Galvin, the bankers at Morgan Stanley improperly influenced its research analysts, creating an "unlevel playing field" between Wall Street and Main Street.
In his order, Galvin, whose official title is Secretary of the Commonwealth of Massachusetts, said the bank helped Facebook give out this information "without creating the appearance of not providing the underlying trend information to all investors."
Morgan Stanley were strongly criticised following the over-subscribed IPO in May for revealing revised earnings and revenue forecasts to select clients ahead of Facebook's debut on the New York Stock Exchange.
Facebook sold close to 421 million shares at $38-a-share, raising $16bn and valuing the eight-year-old company at over $100bn. Since then, however, Facebook's share price has plummeted, dipping as low as $17.55-a-share back in September, although the price has rallied of late, closing at $26.75 yesterday.
While Morgan Stanley has never confirmed or denied the allegations, it did issue a statement following the announcement of the fine, saying it was glad to have come to an agreement with Galvin and to have put the matter behind it.
Committed
"Morgan Stanley is committed to robust compliance with both the letter and the spirit of all applicable regulations and laws," it added.
In an emailed statement to IBTimes UK back in May, after the Facebook IPO, Morgan Stanley said:
"Morgan Stanley followed the same procedures for the Facebook offering that it follows for all IPOs. These procedures are in compliance with all applicable regulations. After Facebook released a revised S-1 filing on May 9 providing additional guidance with respect to business trends, a copy of the amendment was forwarded to all of MS's institutional and retail investors and the amendment was widely publicized in the press at the time."
However, Galvin's investigation alleged that during the road show to promote the IPO, which took place ahead of the 18 May flotation, Facebook informed Morgan Stanley of lower-than-expected revenue for the second quarter of the year, predicting it would be somewhere to the lower end of $1.1bn and $1.2bn.
According to the investigation, Facebook first filed these amendments to its listing with the Securities and Exchange Commission (SEC) on 3 May, when it warned that revenue growth may be "negatively affected" by the shift from traditional desktop PCs to mobile devices - where Facebook crucially didn't display ads.
A second amendment was made on 9 May highlighting the lower-than-expected revenue for the second quarter. Galvin claims Facebook told a senior Morgan Stanley investment banker on 8 May about the problem.
The banker then helped organise calls between Facebook and analysts - though crucially, according to Galvin, not all analysts.