A dispute over mealtimes during the Muslim holy month of Ramadan is likely to have led to an arson attack which tore through a refugee centre in Duesseldorf on Monday (6 June), prosecutors said.
The blaze gutted the 6,000 square metre former conference centre housing refugees in the western German city, with the thick black cloud of smoke rising from the building visible for miles. The 180 refugees in the building at the time were all taken to safety, and 28 treated for smoke inhalation.
Authorities investigating the blaze said that there were recurring tensions at the Red Cross-run refugee centre between refugees of different religions.
"During this time of Ramadan, there was one group that wanted to strictly observe the fast, and another that insisted on the usual timetables and usual servings," said Ralf Herrenbrueck, spokesman for the prosecutors service.
"This had led on several occasions to disputes and altercations with officials of the German Red Cross," he said in an interview with public broadcaster WDR.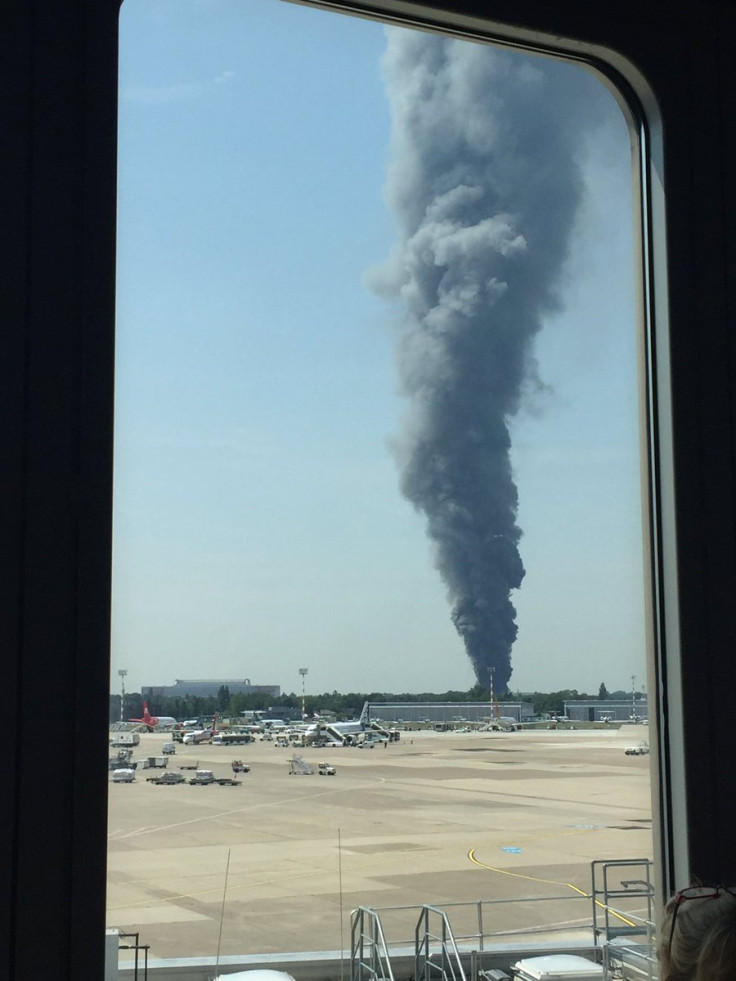 "It got to the point where threats were made over what would happen if things didn't change, and that one threat was obviously implemented."
Police have arrested eight men allegedly involved in the dispute. Among them are two Moroccans, both aged 26, suspected of arson. One of the pair is believed to have poured flammable liquid over a mattress and ignited it.
There were concerns after the fire that it may have been caused by far right extremists, with more than 40 refugee centres in Germany subjected to attacks this year alone. More than 1 million refugees and migrants entered Germany in 2015, many fleeing conflict and poverty in the Middle East and Africa.