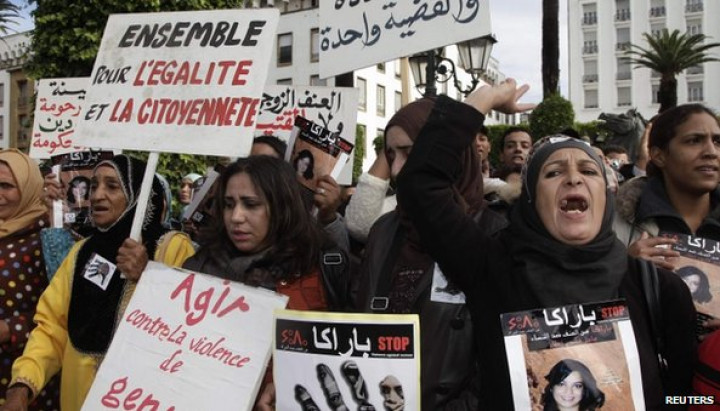 A Moroccan teenage girl who was forced to marry her rapist was allegedly attacked by her husband with a razor.
The incident occurred in Marrakesh after the girl, known only as Khaoula, reportedly filed a divorce document, one year after she was obliged to marry her assailant.
When her husband found out about her intention to divorce him, he allegedly attacked her with cuts which "disfigured" her face and body and required about 40 stitches, AFP reported.
Al Aoula television quoted a doctor at Marrakech's Ibn Tofail hospital, where she was treated, as saying that the teenager had been "struck in the face 50 times and had wounds on her hands and arms".
"I swear that nobody will marry you after me," Khaoula's husband was reported to have said to her, according to several media outlets.
Since the attack, non-governmental organisations have pledged to help the young woman seek justice.
The incident occurred months after the country scrapped a law which allowed rapists to marry their victims to avoid jail.
The law was repealed after several women who were forced to marry their rapists consequently committed suicide.
Article 475 previously provided a prison term from one to five years for anyone who "abducts or deceives" a minor "without violence, threat or fraud, or attempts to do so".
However, in the second clause it specified that in the event of the victim marrying the perpetrator, "he can no longer be prosecuted except by persons empowered to demand the annulment of the marriage and then only after the annulment has been proclaimed".
The repeal of Article 475 was first proposed by Morocco's Islamist-led government a year ago, after a torrent of domestic and international criticism.