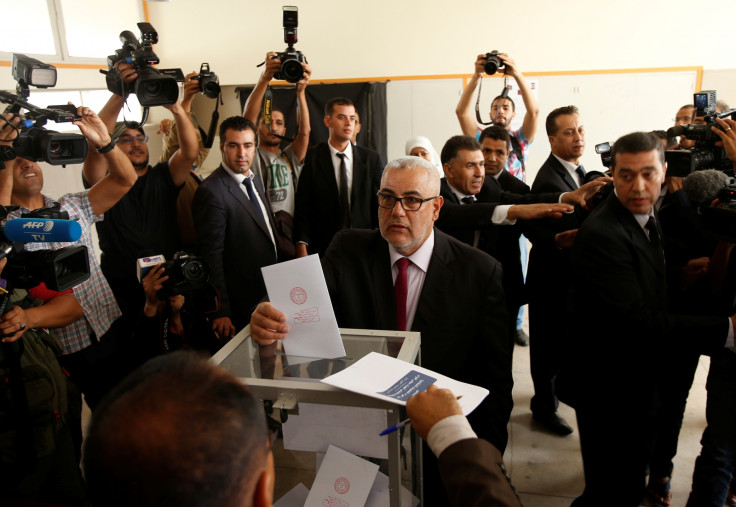 The Islamist Justice and Development Party (PJD) has won the elections for the second time in Morocco as the country concluded its parliamentary polls on Friday (7 October). PJD, which is headed by the country's Prime Minister Abdelilah Benkirane, took 99 seats, while the liberal opposition Authenticity and Modernity Party took 80, with 90% of the vote counted.
The conservative Istiqlal party was in third place with 31 seats.
"The Moroccan people voted for PJD massively. The PJD has proven today that being serious and truthful ... and being faithful to the institutions, especially the monarchy is a winning currency," Prime Minister Benkirane said, while addressing media after the results.
PJD, which has led Morocco's coalition government for the last five years, will again head the country's alliance government as per the provisions of the new constitution, passed in 2011 after the Arab Spring uprisings.
According to an AP report, uncertainties about unemployment, high debt and Islamic extremism were on many voters' minds as they cast their ballots. To help uneducated voters, each party was represented by a symbol on the ballot as well as its name — a lamp for the PJD, a tractor for the PAM, and other symbols for the other 26 parties.
The turnout was slightly lower than for the previous vote at 43% of the 16 million electorate. In the last national elections in 2011, the numbers were 42%, Interior Minister Mohamed Hassad said.
Most administrative power was in the hands of King Mohammed VI until 2011, when he approved to turn the country into a constitutional monarchy in the wake of the Arab Spring protests across the region. However, he remains the decision-maker on strategic issues and chooses the prime minister from the winning party.