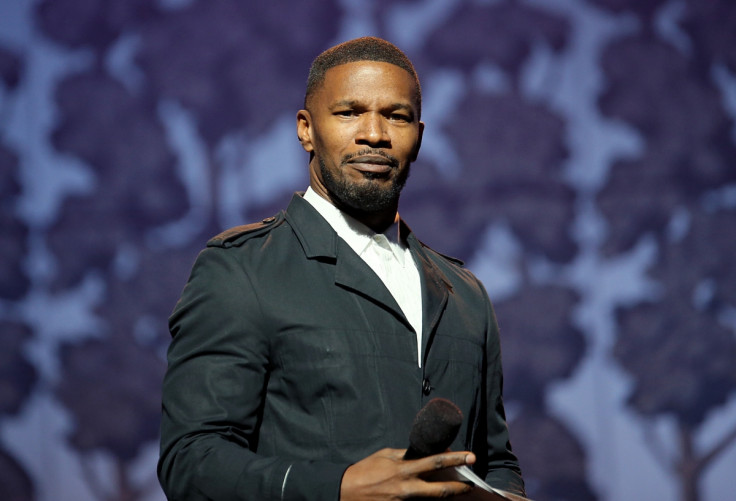 Oscar-winning actor Jamie Foxx exhibited some real-life derring-do when he ran to an accident scene in his Los Angeles neighborhood and pulled a driver from his flaming vehicle.
"Jamie didn't hesitate. He jumped out and ran to the car," an associate told ABC.
A man identified by the California Highway Patrol as Brett Allen Kyle, 32, drove his Toyota Tacoma pick-up truck at a "high rate of speed" into a drainage ditch, and slammed into a pipe and concrete wall. The truck then rolled over several times and burst into flames a few meters from Foxx's home in Hidden Valley. The truck came to rest on the passenger side, but the driver was unable to free himself as the vehicle burned.
According to a police statement, the star of Django Unchained and another witness near the collision "ran to the burning, overturned truck in an attempt to free the driver." One of them retrieved a tool from his car and the pair broke the driver's side window, cut the seat belt, and "extricated" the driver.
The driver, who was arrested for drink driving, suffered major head, chest and neck trauma and was rushed to a local hospital. His condition wasn't immediately known.
Foxx has not commented on the rescue.