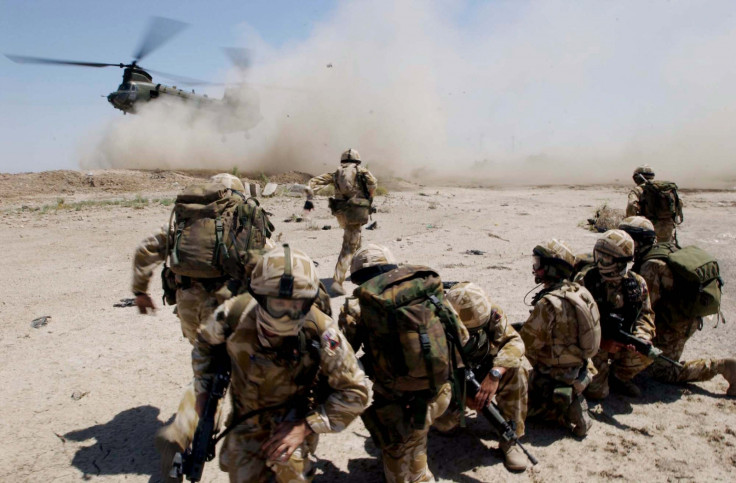 Russia's military capabilities on the battlefield are superior to Britain's and without further funding, the UK will be no match for Moscow, the head of the UK army will say.
Amid concerns that Russia has the upper hand in electronic warfare, artillery and cyber skills, senior officers have expressed concerns that tackling low-tech insurgencies in Iraq and Afghanistan has led to an atrophying of skills and equipment of the British armed forces to fight hi-tech armies.
Sir Nick will tell the Royal United Services Institute (RUSI) that the UK would not be able to match Russia's expeditionary force capabilities and that proposed military cuts would leave the UK vulnerable.
"The time to address these threats is now – we cannot afford to sit back....Our ability to pre-empt or respond to threats will be eroded if we don't keep up with our adversaries," he will tell the London-based think tank.
He considers that the Russian campaigns in Syria and Ukraine and its war games in the Baltics have left the Russians fighting fit and the UK needs to look at how it uses cyber warfare, disinformation and proxies.
"State-based competition is now being employed in more novel and increasingly integrated ways and we must be ready to deal with them.
"The threats we face are not thousands of miles away but are now on Europe's doorstep – we have seen how cyber warfare can be both waged on the battlefield and to disrupt normal people's lives – we in the UK are not immune from that," he will say on Monday (22 January).
The defence secretary Gavin Williamson is said to be lobbying the chancellor, Philip Hammond, for a stay on military cuts as fears grow that there could be delays to Britain buying Challenger battle tanks, infantry vehicles and rapidly deployable armoured vehicles.
British military chiefs are grappling with a £20bn shortfall in plans to buy warships, jets and armoured vehicles in the next decade.