On the eve of the Conservative Party conference, a study has shown that public opinion in Britain has shifted to the left with most people wanting the railways and other utilities re-nationalised and pay caps for top earners.
The centre-right think tank, the Legatum Institute, has found most people in the UK support socialism and link capitalism with greed.
This is in keeping with the polices outlined by the Labour Party, which had its conference in Brighton this week.
Some 83% support public ownership of water companies, 77% want electricity and gas companies re-nationalised and more than three-quarters of people want the railways back in public hands, the Times reported.
Matthew Elliott, from the Legatum Institute, said: "Whilst for many the result of this year's general election came as a shock, our polling points to a deep undercurrent of frustration which has been fermenting since the financial crisis."
Meanwhile, James Kanagasooriam, from Populus, told the Times: "These findings indicate that the economic centre ground is perhaps much further to the left than many commentators realise."
Prime Minister, Theresa May, has said that her party will have make the economic argument in particular to people aged under 40 who have a different attitude to the Tories over free market policies.
"We've got to make that case all over again, because there is a generation who have grown up in a different environment and perhaps haven't seen the problems that can occur when you don't believe in free markets and sound management of the economy," she told The House magazine.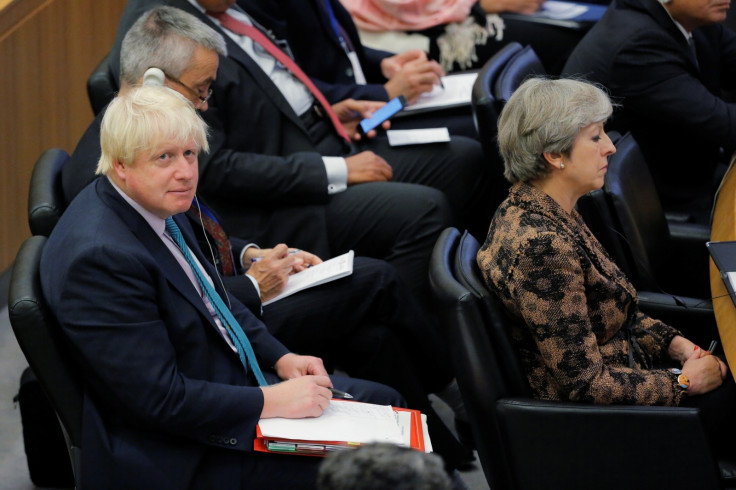 Boris Johnson favoured
It comes as the Conservative Party conference in Manchester this weekend will see the prime minister, Theresa May, try to galvanise her party still reeling from an election in June in which it lost a number of seats.
A YouGov/Times survey of Tory members has put Boris Johnson in the lead to take over from May, with most people wanting the PM to quit after the UK leaves the European Union in 2019.
Johnson has the support of 23% of members, with Ruth Davidson, leader of the Scottish Conservatives was second favourite at 19% support with right-wing backbencher, Jacob Rees-Mogg in third.