British ministers want to quiz defence officials over why a new warplane will cost hundreds of millions of pounds in extra costs amid a growing clamour for an inquiry into the aircraft's technical glitches and price tag.
The defence select committee head, Julian Lewis, will recommend a special hearing into Britain's commitment of purchasing 138 F-35 Lightning II aircraft following revelations of cost overruns and technical shortcomings exacerbated by defence budget cuts.
The 'stealth' aircraft, is said to be the "most powerful and comprehensive" warplane in history, but can only store 10GB of data, the Times reported, less than an average iPhone.
While this can be fixed with extra investment, Britain's defence budget faces significant cuts and is overstretched as it is.
Britain will purchase 138 of the aircraft from manufacturer Lockhead Martin, with the Times revealing that each would cost around £50m more than the around £100m they were originally thought to cost, although their price tag was not publicly released.
Lewis told the paper that in light of the extensive concerns raised "we should, before moving to publish that almost complete report, have a further hearing in which we will be able to see what answers the MoD has to the main concerns expressed in the story."
There have been concerns over a lack of transparency of the jets' purchase with Lib Dem former armed forces minister Sir Nick Harvey, saying MPs had "no idea" about the unit costs of the F-35.
"We would all smile sweetly and sustain this idea that 138 would be the size of the order but the honest truth is nobody had the slightest idea how many we would end up with or how many we would be able to afford," he told the Times.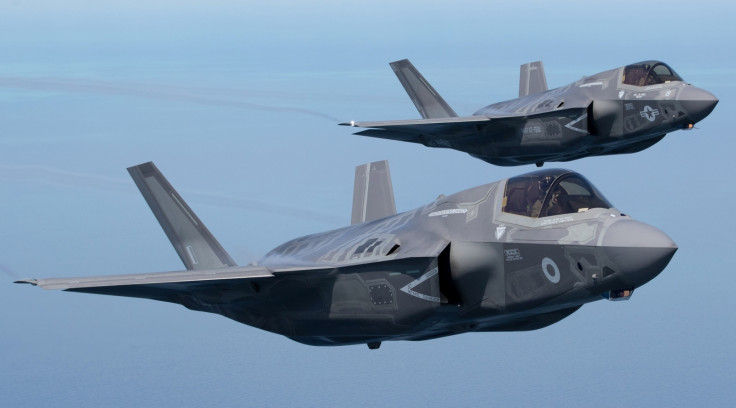 Air Chief Marshal Sir Michael Graydon, a former head of the Royal Air Force was among those calling for an inquiry, saying: "A review may not be comfortable but if there is nothing to hide then there shouldn't be a problem."
Also backing the move were General Sir Richard Barrons and Sir Julian Brazier, a former Tory defence minister with a another former defence minister agreeing,although remaining anonymous.
An MOD spokesman told the Times: "The UK F-35 programme is on time, on budget, offers the best capability for our armed forces who have praised the fighter's ability and is already fully accountable to parliament. You don't need a costly inquiry to prove this."