The US Air Force said on Monday (12 June) that it has grounded a fleet of its F-35 fighter jets for an indefinite period after concerns were raised over oxygen supply issues for pilots aboard the expensive planes.
The operations of Lockheed Martin-built F-35A Lightning II aircraft have been paused at Luke Air Force Base in northwest Phoenix, Arizona, after an increase in the number of pilots experiencing hypoxia-like symptoms.
Hypoxia, or oxygen deprivation, is a deficiency in the amount of oxygen reaching the body's tissues.
At least five incidents were reported since May, which forced the USAF to ground the aircraft, media reports cited Captain Mark Graff as saying.
He said 55 planes - about a quarter of the F-35 fighter jets – were supposed to resume operations on Monday but they have been grounded until further notice.
Despite the incidents, backup oxygen systems of all the aircraft worked as designed and the planes made a safe landing, officials at the Luke Air Force Base said.
But the stealth fighter jets are operational in other bases, they added.
The halt at the Luke Air Force base was extended to enable the air force to investigate the issue with pilots, maintenance workers and medical professionals, according to the base spokeswoman Major Rebecca Heyse.
More than 220 F-35s are flying across the world. They have collectively logged more than 95,000 flight hours.
Luke, which is the largest F-35 base in the world, trains pilots from the US as well as those from the country's allies.
According to Luke Air Force Base officials, the F-35A Lightning II aircraft stationed there typically fly 25 training missions every day during the week.
However, the jet has not yet seen combat, Reuters noted.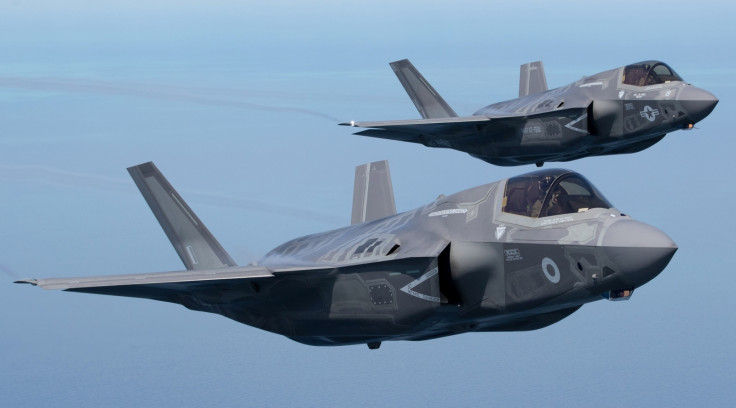 The grounding of the F-35s comes at a time when Lockheed Martin said it had plans to demonstrate the advanced jet at the Paris Air Show from 23 to 25 June.
Recently, the US Navy had experienced hypoxia-like issues with its T-45 training jets. For about a week in April, the T-45 Goshawk trainer jet fleet was temporarily grounded across three bases following frequent complaints of oxygen system malfunction.