Doctors at Mosul's main hospital are struggling to tend to the injured as, in the wake of the US-backed operation to retake the city from Isis, it receives as many 150 patients every day, injured in the fighting.
At the West Irbil Hospital, as the offensive on Mosul enters its seventh week, doctors are complaining they do not have enough beds or medical supplies as they deal with the influx of wounded.
Dr Marwan Ghafuri said that the hospital, the main triage centre for trauma cases from the Mosul, would continue to struggle as the offensive continues over the coming months.
"The problem here is we have not enough beds in the emergency [room]," he quoted by the Associated Press as saying. "We have a lack of medications and the operating rooms are full. We cannot operate immediately on all the patients."
The first troops from the US-backed operation on Mosul entered the limits of the Iraqi city last in early November – after two weeks of advancing through settlements, small towns and villages in the surrounding area.
Roughly 25,000 Iraqi troops, militiamen and Kurdish fighters are involved in the offensive to take back Mosul from the estimated 3,000 to 5,000 Isis (Daesh) fighters believed to be inside.
As has become their calling card throughout the region, Isis has deployed suicide bombers, car bombs and improvised explosive devices to counter US-backed forces.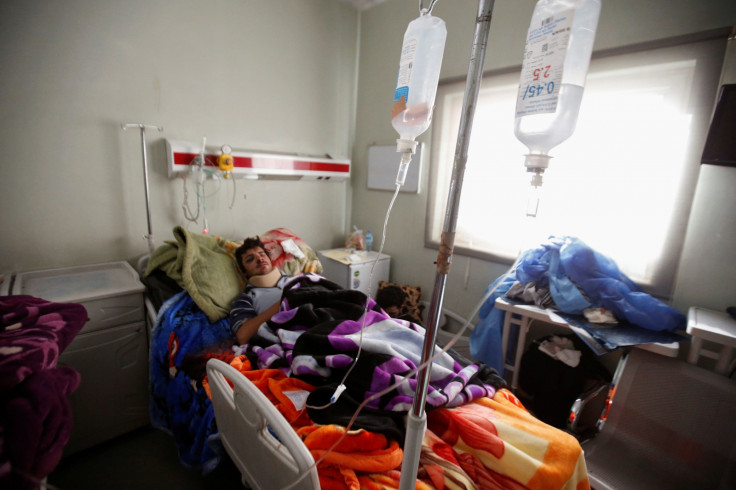 Inside the areas in the east of the city, where the worst of the fighting has taken place, Daesh has taken to hiding its fighters in houses and apartment buildings where civilians are still living.
At the outset of the military action on Mosul the UN's human rights agency expressed concerns Isis could use the civilian population as human shields.