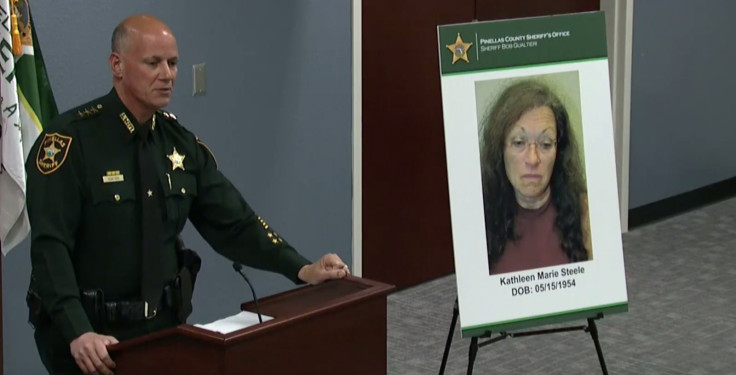 A Florida mother has been arrested after her new-born baby was violently beaten to death allegedly by her six-year-old son when they were left unattended in a car. Kathleen Marie Steele was charged with aggravated manslaughter after she left her three children – including her 13-day-old baby girl – in her car while she ran errands, leading to an attack described by Pinellas County Sheriff Bob Gualtieri as "one of the worst things" he had ever seen.
Steele's children were left alone for at least half an hour, during which time it is alleged the six-year-old boy reacted to his new-born baby sister's crying by removing her from the car seat and "flipping her multiple times back and forth, dropping her on the floor, slamming her head against the ceiling, striking her in the face," Gualtieri said at a press conference reported by KTLA5.
"The skull was cracked in numerous places, described as probably mush ... one of the worst things that I've ever seen," he added.
The boy had replaced his sister in her car seat and told his mother it was serious when she returned from running errands but it was another two hours before she sought medical advice, calling a neighbour, who is a nurse, for help. At that point the baby was taken to St. Petersburg General Hospital.
She was pronounced dead at the scene and the six-year-old boy admitted he had attacked her.
His age means he will not face charges but he has been taken into care and reportedly has serious behaviour issues.
It was reported by KTLA5 that Steele gave birth to the baby, also named Kathleen, after being artificially inseminated with preserved sperm from her husband, who died of cancer in 2011.