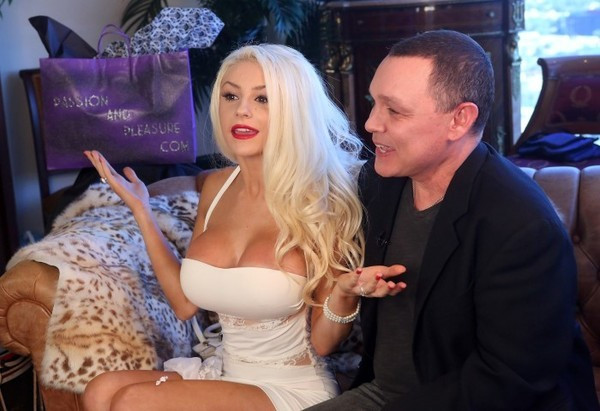 Courtney Stodden has shaved off her platinum locks weeks after suffering a miscarriage. The 21-year-old reality revealed that the bold move was in memory of her unborn child, signifying the start of a "new chapter".
In a video posted to her Twitter she said that the devastating lose had impacted her emotionally and that she was keen to "give back to my angel with a symbolic gesture".
She told fans. "I want to step into this new chapter in my life fresh and with anew. So I wanted to share it with you because you're a huge support system to me and I love all of you so much so again, thank you for your support and here we go."
Hours later she posted another snap of herself wearing a leopard print bikini, matching headscarf and newly chopped tresses with a caption which read: "Free feline #shavedhead #photography #matthewpaul."
Back in July, a rep for the former Celebrity Big Brother contestant star confirmed in a statement that she and husband Doug Hutchison had lost their baby three months into the pregnancy. "It is with a heavy heart to inform you that last week Courtney Stodden suffered a heartbreaking miscarriage," Gina Rodriguez told People magazine. "Courtney and her husband, Doug, are at an emotional loss for words and are using this time to grieve with their close family and friends.
Stodden rose to prominence in 2011 after her mother Krista Keller gave her consent for the then 16-year-old to marry the Green Mile star Hutchison. She joins the long list of female celebrities who have cut off their locks after a life-changing experience. Earlier this year, r'n'b songstress Kehlani took the scissors to her hair, three days after she attempted suicide. In 2007, Britney Spears famously cut off her blonde locks during a public breakdown.