Police have launched an investigation after three skydivers died after a suspected mid-air collision in Australia.
Two men in their 30s and a woman in her 50s were killed after their parachutes failed to open correctly during a jump at Mission Beach in Queensland on Friday (13 October).
The men, identified as Peter Dawson, 34 and Toby Turner, aged 35, worked for the skydiving company and had reportedly completed thousands of jumps.
The woman, aged 54, has been named as mother-of-eight Kerri Pike. Mail Online reports that the tandem-jump was a birthday present from her husband and children.
Police believe the skydiver may have collided with the tandem skydivers, according to Sky News.
The bodies of Mrs Pike and her instructor were found in a tree on a banana farm, about 1.5km from the regular landing zone. The body of the other instructor was discovered in the garden of a nearby house.
In a statement, Skydive Australia said: "One of the deceased, a highly experienced instructor who had completed thousands of jumps, was completing a solo jump.
"The other two were jumping as a tandem pair: a highly experienced instructor and a customer. Skydiving operations have been suspended at Mission Beach while the appropriate authorities conduct an extensive investigation."
Senior Sergeant Peter Williamson, from Queensland state police, said: "It's a horrific scene and it's an unfortunate scene, and there's going to be a lot of families very upset as a result of this."
An eyewitness described seeing the tragedy unfold saying: "You could see one chute was tangled and it wasn't opening. I was just watching him in freefall until he went behind the trees, and that was the last I saw."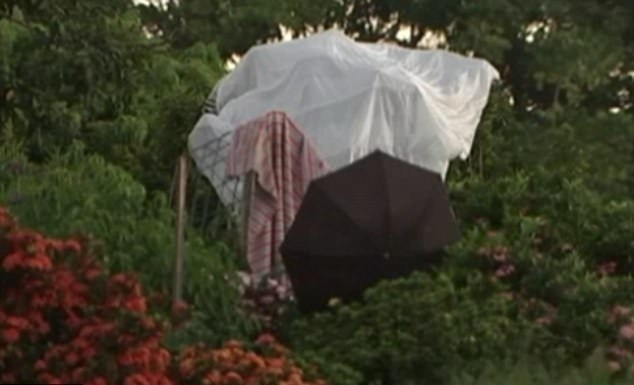 Investigators have asked anyone with footage of the incident to contact them.
"We're appealing for anyone that did witness or has some of kind of footage to come forward to police," Senior Sergeant Peter Williamson said on Friday.
Cassowary Coast Mayor John Kremastos told ABC News the tragic loss of three lives was devastating.
"We are very, very saddened to hear about this news and right now I feel quite gutted actually," he said.
"It's horrible news for the families and the thoughts of the council and the residents go to all those concerned and the families of those that have been killed. Three people in one accident is very, very sad."