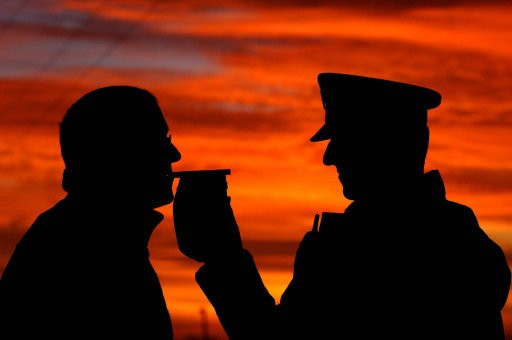 Yazim Henderson, a 40-year-old mother from North Kelsey, Lincolnshire county, threw herself in front of a car whose driver was drunk and was about to run over her two-year-old son, Leo, a court has heard.
Although Leo escaped with minor injuries, Yazim was seriously hurt and might take a while to recover completely, reported the Sun, quoting court proceedings.
The driver, 34-year-old Mark Richards, also a resident of North Kelsey, was drunk beyond the permissible limit while driving his Subaru Impreza, the Lincoln Crown Court has heard.
Richards has been jailed for 18 months for dangerous and drunk driving.
"I had taken him (Leo) to some local fields to see the cows," the Sun quoted Yazim as saying.
"We were on our way back when I heard the screeching of tyres. I turned round and there was this car coming towards us so I just grabbed Leo and threw him out of the way as the car came through the bollards. I was sure I was going to die, I thought this was the end. Then it hit me and everything went black," the report has quoted her.
"The driver of the car that hit me was still in his car, crashed up against the wall. When the police arrived and got him out of the car he couldn't stand straight, he was so drunk."
"So concerned was the mother that you were going to hit her little boy that she threw him out of the way," Judge Michael Heath said.
"Had he been hit then the likelihood seems to me that he would have been killed or seriously injured."