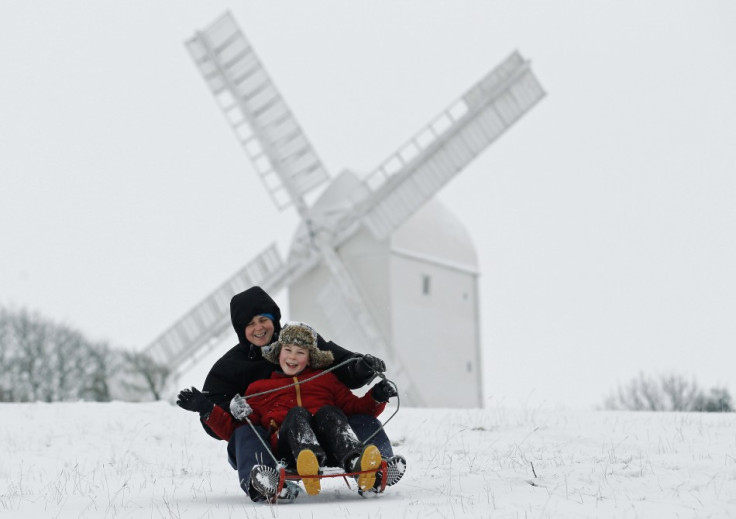 A mother is irreplaceable and a Jewish proverb rightly puts it: "God could not be everywhere, and therefore he made mothers." To celebrate her love and sacrifices she makes for her children, Britons celebrate Mother's Day on the fourth Sunday of Lent.
Also known as Mothering Sunday, the day is celebrated in honour of Virgin Mary. To show gratitude and respect for their never-ending love, flowers and gifts are showered on mothers and they are treated to special surprises. This year the day is being celebrated on 26 March.
However, other countries including the US, Canada, India, South Africa, the Philippines, Australia, New Zealand, Hong Kong, Japan and many Central and South American and European countries, observe the day on the second Sunday on May.
To commemorate the day, IBTimes UK has compiled a list of top quotes and messages to share with mothers.
1. Your arms were always open when I needed a hug. Your heart understood when I needed a friend. Your gentle eyes were stern when I needed a lesson. Your strength and love has guided me and gave me wings to fly. — Sarah Malin
2. "My mother taught me that there are more valuable ways to achieve beauty than just through your external features. She was focused on compassion and respect, and those are the things that ended up translating to me as beauty." — Lupita Nyong'o
3. When you are a mother, you are never really alone in your thoughts. A mother always has to think twice, once for herself and once for her child. — Sophia Loren, from Women and Beauty
4. A mother is a person who seeing there are only four pieces of pie for five people, promptly announces she never did care for pie. — Tenneva Jordan
5. Being a full-time mother is one of the highest salaried jobs... since the payment is pure love. — Mildred Vermont
6. The heart of a mother is a deep abyss at the bottom of which you will always find forgiveness. — Honore De Balzac
7. No matter how old a mother is, she watches her middle-aged children for signs of improvement. — Florida Scott-Maxwell
8. Mother – that was the bank where we deposited all our hurts and worries. — T. Dewitt Talmage
9. My mother is my root, my foundation. She planted the seed that I base my life on, and that is the belief that the ability to achieve starts in your mind. — Michael Jordan
10. My mom is a hard worker. She puts her head down and she gets it done. And she finds a way to have fun. She always says, 'Happiness is your own responsibility.' — Jennifer Garner
Five messages to share with mothers:
1. Thanks for giving me the best things in life: Your love, your care, and your cooking. Happy Mother's Day.
2. You're my one and only mum, and I'll always have a special place in my heart for you.
3. Mum, I was lucky enough to inherit your eyes and your sense of humour. I keep hoping I'll get your lie-detector capabilities, too.
4. Right from the start, you were the one who nurtured me, prayed over me, worried about me, guided me and supported me in every pursuit. Thank you for being there every day with just the love I need.
5. Mums like you are priceless. You have been such an amazing influence on me since I was born. Thanks for your guidance.