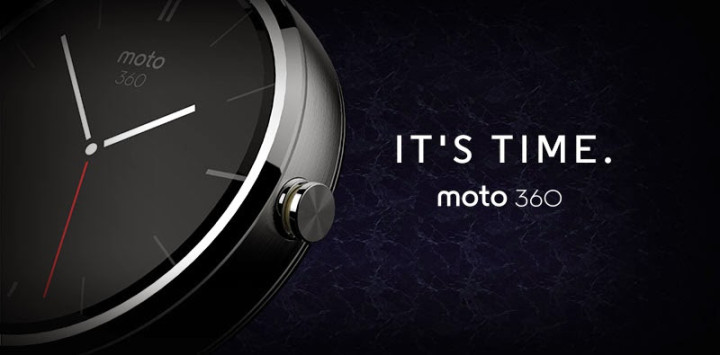 Ahead of a 4 September launch, Motorola's anticipated Moto 360 smartwatch has been listed online revealing all the details, including price, specs and screen size.
The Moto 360 is the most anticipated of the first raft of Android Wear smartwatches. While LG and Samsung already have smartwatches on the market running Google's wearable OS, it is the attractive Moto 360 which has caught most of the attention.
While we already know the Moto 360 will look like a traditional wrist-watch, there is little else confirmed by Motorola in terms of specs and pricing ahead of a media event in Chicago on 4 September, where the company is widely expected to launch the Moto 360 alongside a couple of new smartphones (Moto G2 and Moto X+1).
Over the weekend however US retailer Best Buy listed the smartwatch for sale by mistake, with the listing now removed.
Price revealed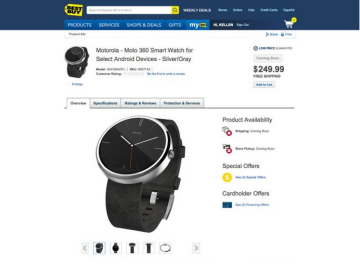 The listing priced Motorola's Moto 360 at $249.99 (£149) which is $20 more than both the LG G Watch and the Samsung Gear Live, which are already on sale.
Many had expected the Moto 360 to cost significantly more than the other Android Wear smartwatches, as its casing is manufactured from aluminium and it features a leather strap.
With the G Watch costing £159 in the UK, we should expect the Moto 360 to cost somewhere around £170.
Specs
Elsewhere the leaked listing shows the Moto 360 will have a 1.5in backlit LCD touchscreen display, with a resolution of 320 x 290 pixels (205 pixel per inch) which will be protected by Corning Gorilla Glass 3.
The Moto 360 will measure 45 x 45 x 10.1mm and weigh 59.5g.
The watch will also come with a heart-rate monitor, Bluetooth 4.0, Wi-Fi N, 512MB RAM and an ambient light sensor.
In terms of release date, all the Best Buy site said was that the Moto 360 was "coming soon" so we will have to wait until the announcement on 4 September to learn more on that score.