Moto G (2015): Budget Android smartphone launched with improved camera, 4G and Moto Maker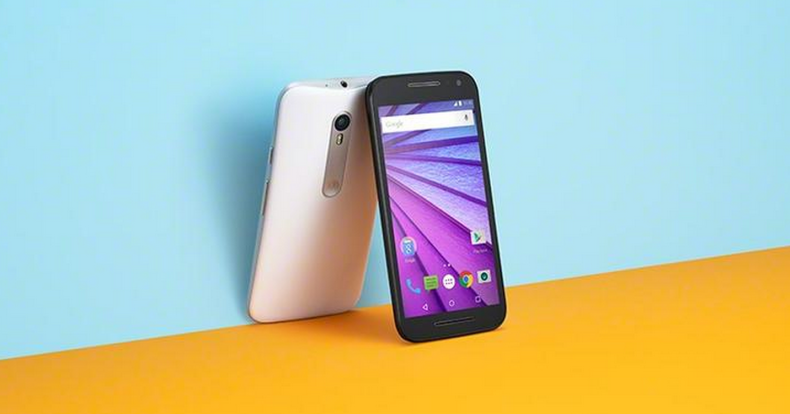 Motorola is looking to continue its lead in the budget smartphone market by launching the third version of its popular Moto G smartphone, significantly updating the camera and adding 4G connectivity while retaining its low price.
Available from 28 July in a number of markets including the UK, the Moto G (2015) will cost £159, and while there are many smartphones on the market costing less than this, Motorola will be hoping its combination of pure Android, decent hardware and innovative features will maintain its lead in this market.
The £159 price related to an 8GB model featuring 1GB RAM while there will also be a model featuring 16GB of storage with 2GB of RAM. Both models come with a microSD card slot to expand storage by up to 32GB.
The latest Moto G features the same 5in HD display as last year's model but has been given a power boost with a 1.4GHz quad-core Snapdragon 410 processor - and most importantly Motorola has addressed the lack of 4G connectivity, which many complained about last year. There is also support for a dual-SIM setup but only by using the microSD slot for a second card.
The cameras on the phone has also been improved, with a 13 megapixel sensor on the rear and a 5MP sensor on the front, promising much improved imaging performance - also something which was much sought after by users of previous models.
Customers of the 2015 version of the Moto G also get access to the company's Moto Maker system for the first time, which allows you customise your Moto G with a range of styles, colours and finishes as well as the possibility of adding a personalised inscription on the rear.
Last year's Moto G featured a nano-coating to protect against spills but the latest version promises that it can survive being dunked in water one metre deep for up to 30 minutes thanks to its IPX7 rating.
The phone was launched as part of a global event taking place in London, San Paulo and New York, with Motorola clearly aiming to give the Moto G as much publicity as possible. The phone was launched alongside the Moto X Style and the Moto X Play, both of which are more premium devices, available for £359 and £279 respectively.