Moto X Style - Motorola launches the world's fastest charging smartphone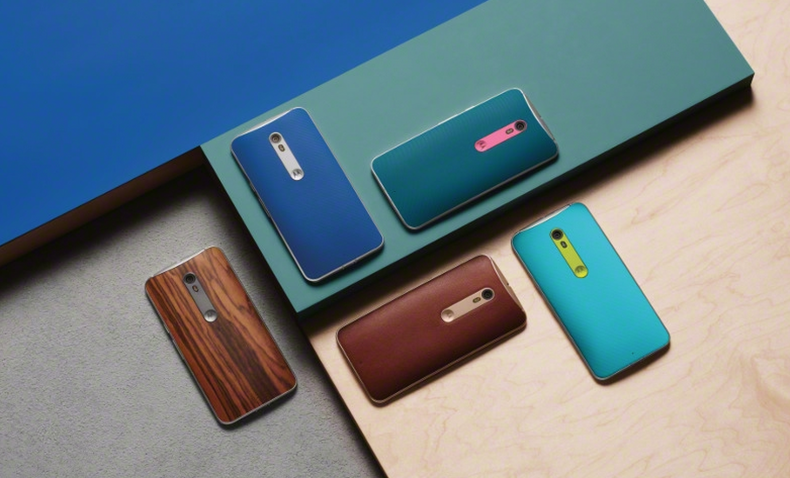 Motorola has launched the third generation of its flagship Moto X smartphone promising the fastest battery charging of any smartphone in the world.
The Moto X Style, which was launched alongside the company's Moto X Play and third generation Moto G, features a 5.7in Quad HD screen but comes in a chassis that is smaller than the iPhone 6 Plus, which has a 5.5in screen, thanks to its 76% screen-to-body ratio.
The Moto X Style will cost £359 when it goes on sale in the UK in September.
Motorola, which was acquired by Lenovo last year from Google, launched the original Moto X two years ago as its reentry into the smartphone market and it is now looking to expand its appeal with a flagship device with unique features.
Motorola played up the Turbo Power feature, which it claims makes the Moto X Style the world's fastest charging phone. A video shown during the launch showed Turbo Charge in operation next to the Samsung Galaxy S6 which has its own adaptive fast charging system. The video showed the Moto X Style getting to 34% power in just 15 minutes, compared to 26% on Samsung's smartphone.
Better camera than iPhone 6
As Motorola has done since it was under the umbrella of Google, the new smartphone will come with a pure version of Android without "any skins or bloatware" the company said.
Motorola also played up the smartphone's camera - something which had been lacking in the first two versions of the Moto X. The new camera features a 21-megapixel sensor and promises better focusing and low light performance.
Motorola claimed one independent tester it gave the device to ahead of launch had placed the Moto X Style camera ahead of those in the iPhone 6 and iPhone 6 Plus - which are among the best on the market.
The Moto X Style - as the name would suggest - comes with a range of different finishes including a unique coated silicone rubber soft grip back which the company said offers a "soft feel and warm look".
Customers will also be able to buy the phone through Moto Maker and choose from a range of different finishes for the rear cover, such as leather and wood, as well as seven different metallic accents and three different machined metallic frames.