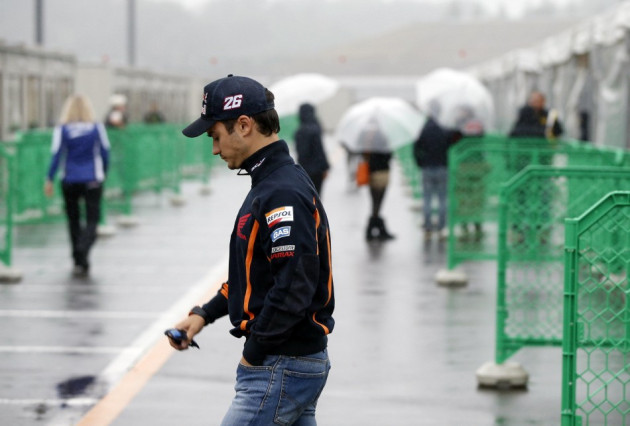 The 2013 Japanese MotoGP Grand Prix could be under threat as bad weather is likely to play a huge role for the weekend's race. The Friday's practice sessions were cancelled due to thick fog at Twin Ring Motegi, resulting in low visibility.
Where to Watch Live
Live coverage of the Saturday's session of the Japanese Grand Prix will start at 4:30am BST on BBC Red Button. Real-time internet updates will be available on MotoGP's official website.
Overview
The Friday's practice sessions of the Japanese Grand Prix have been cancelled after heavy cloud covered at Twin Ring Motegi due to thick fog, restricting the circuit medical helicopter from flying as the nearest hospital is an hour away by road.
There are chances of heavy rain during the early hours of Saturday and any possibility of having a qualifying would be after two o'clock, as confirmed by the MotoGP's Race director Mike Webb.
"We are not prepared to run in these conditions when there is a risk that a seriously injured rider could not be given correct care. The length of sessions depends on the weather. I have written up draft schedules for all possibilities tomorrow, including starting in the afternoon after rain in the morning which could ease at around two o'clock," Webb said.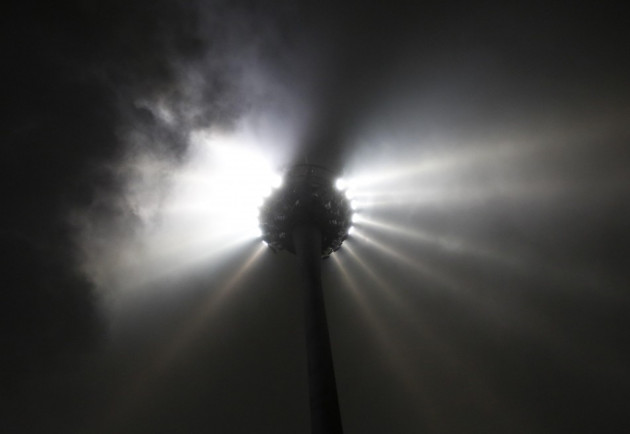 The organisers already have a backup plan in place and should the weather result in Saturday's sessions being called off, all the three sessions, practice, qualifying and race will be held on Sunday.
"It depends around what time the weather conditions will allow us to run. We will give as much track time as possible to all classes. Nothing is fixed because it depends on the weather, but I'm aiming at 75 minutes for MotoGP and perhaps a little shorter for other classes," Webb continued.
"Taking into account the shortage of daylight at the end of the day, we will just run for as long as possible. We also have a draft schedule for Sunday; we have prepared a possible plan, in case we don't have any practice tomorrow, which would be 40 minutes for each qualifying session," he added.
Weather Forecast
Heavy rain is expected on Saturday morning with the cloud cover likely to diminish in the afternoon. The weather is likely to improve on Sunday.