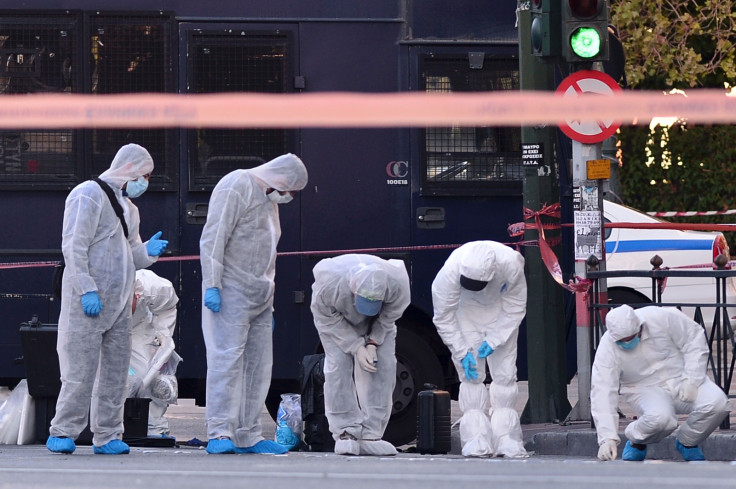 Two unknown assailants have wounded a policeman in the Athens after they flung a grenade into the premises of the French Embassy in the Greek capital as they road by on a motorbike.
The attack on the French diplomatic building took place early on 10 November, the Associated Press reported. The explosion comes just days before the outgoing US president Barack Obama is due to visit Greece.
It is not clear whether the attack was linked to the planned visit, although the explosion took place in a central diplomatic and political hub in the capital. The French embassy is located across the road from the Greek parliament and other government buildings.
Left wing organisations in Greece, which has a history of domestic militants periodically carrying out bomb or shooting attacks against authorities, have called for protests during Obama's visit but no group has claimed responsibility for the attack.
Following the blast police shut down the avenue to all traffic while anti-terror and forensics experts searched the area for evidence.
The attack was carried out by two people on a motorbike, Greek police have said. A bike matching the description was later recovered in a central Athens neighbourhood popular with anarchists.
It is now being examined to determine whether it the same vehicle that had been used in the attack.
The policeman injured in the attack was lightly wounded by the blast, authorities said, because he had been inside an armoured guard post outside the embassy.