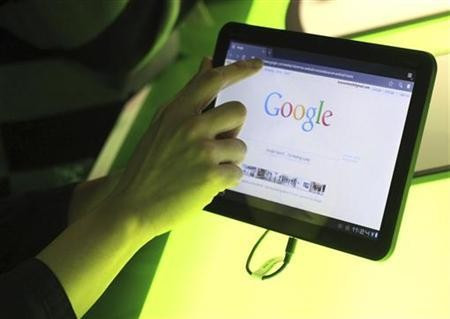 Despite a 20 per cent growth in mobile device sales, Motorola is failing to make a dent in the tablet market, with the iPad dwarfing sales of its Xoom.
During the quarter Motorola sold just 100,000 Xoom tablets, down from 440,000 in the previous quarter and an almost-insignificant figure when compared to Apple's sales of 11.1 million iPads in the quarter three of 2011.
Motorola Mobility - which is currently being acquired by Google for $12.5 billion (£7.8bn) - has posted an 11 per cent increase in revenue for the third quarter, driven mainly by a 20 per cent increase in the mobile devices sector.
Over the quarter, Motorola Mobile shipped a total of 11.6 million mobile devices in the quarter, an increase of 2.5 million on the year-ago quarter.
Revenue for Q3 totalled $3.26 billion (£2.02bn), mainly thanks to the mobile devices sector rising to $2.4 billion (£1.49bn) compared to the year-ago quarter, but revenue in the home segment - which makes set-top boxes - fell 10 per cent to $825 million (£512m).
The company posted a $32 million (£19.9m) loss, slightly down from the $34m net loss recorded in the third quarter of 2010.
Smartphone sales for Motorola are on the up, however, with 4.8 million sales, up 400,000 from the previous quarter; with the new RAZR smartphone announced last week, the firm will be hoping for strong sales leading into the busy Christmas-shopping period.