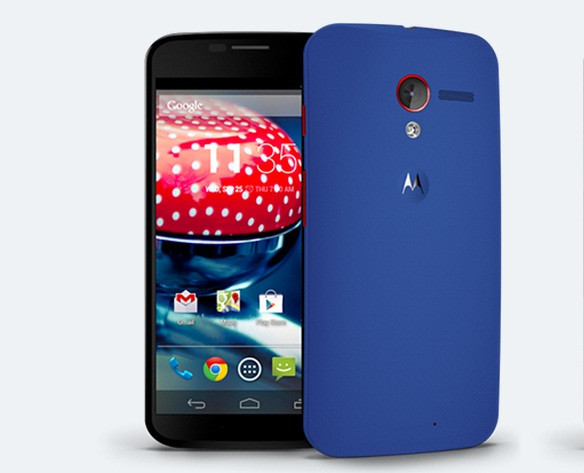 Motorola's next flagship smartphone, widely known as Moto X+1, will reportedly come with multiple backplate options.
Launched in August last year, Motorola's Moto X is just eight months old and rumours are swirling about its successor. Earlier this month, well-known Twitter leakstar, evleaks, confirmed that Moto X+1 is coming but gave no details on a definite launch date or any other features of the device.
Although there is no official word, PhoneArena claims the Moto X+1 will be launched sometime in late summer.
In a new leak, evleaks again revealed a few details about the upcoming Moto X+1. According to the new disclosure, the new Motorola smartphone will have at least 25 backplate options under five categories: Cool, Neutral, Warm, Wood and Leather.
Cool colours include navy, turquoise, olive, royal blue and dark teal; Neutral colours are slate, purple, smoke, black and chalk. The warm colours are red, orange, lemon lime, violet, crimson, raspberry and cabernet.
Besides, the backplates are expected to be available in Wood such as teak, bamboo, rosewood and ebony and Leather backplates including black, red, grey and blue.