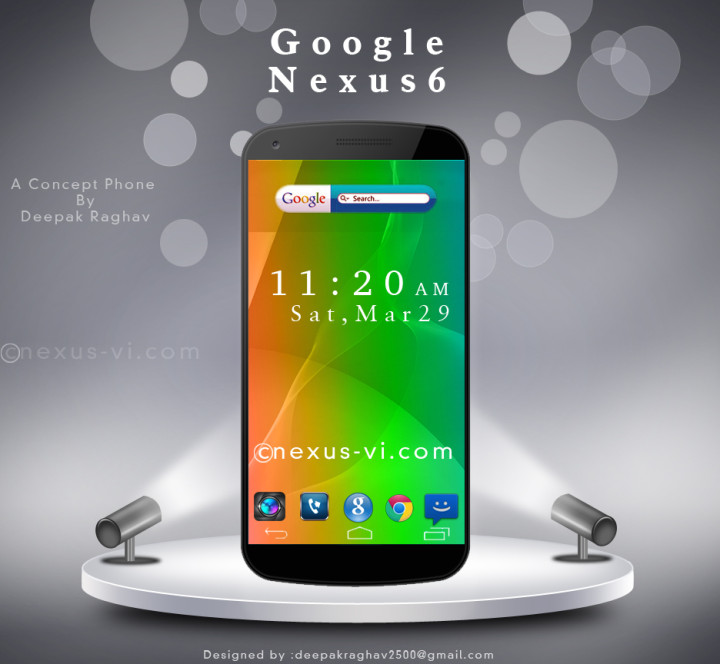 Nexus 6 aka Nexus X aka Motorola Shamu returns to the spotlight, as freshly leaked screenshots depicting the smartphone's hardware specifications surface online via CPU-Z benchmark.
The alleged screenshots of Nexus 6 aka Nexus X (below) have been reportedly obtained by a benchmark site, gadgetzarena, via a twitter account @rofl.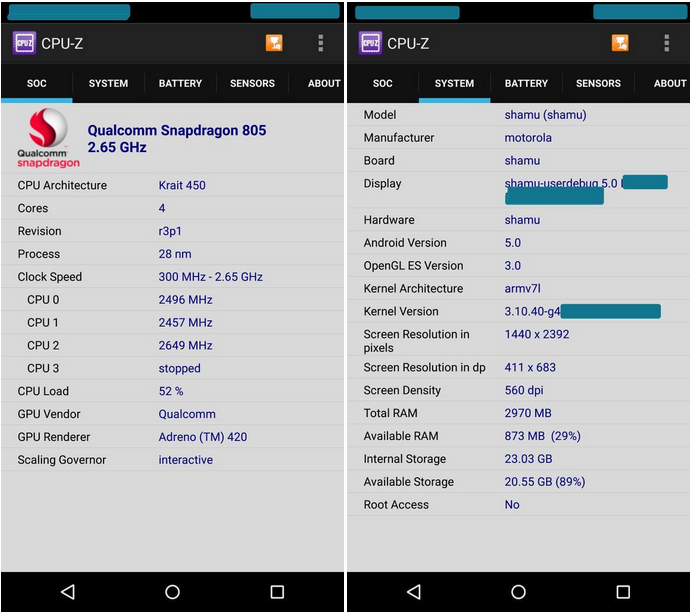 The screenshots clearly confirm several of the hardware features rumoured earlier including the 5.2in quad HD display (560dpi), quad-core Snapdragon 805 processor clocked at 2.65GHz, Adreno 420 GPU and 3GB of RAM.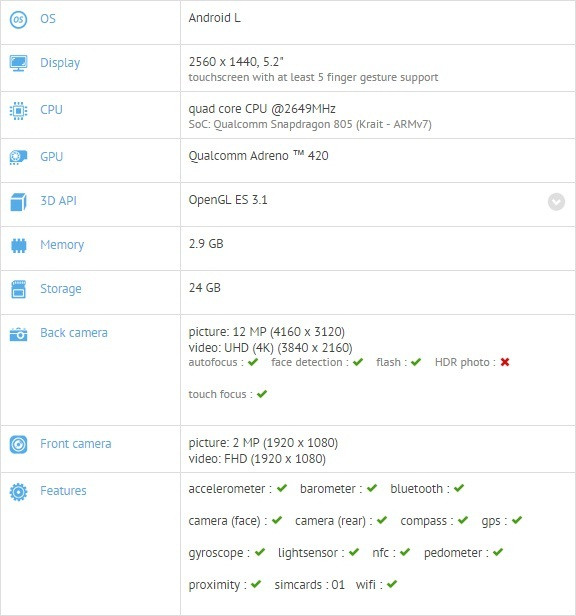 Though this is contrary to the recently leaked Geekbench scores which suggested the Nexus 6 will feature a 5.9in display with 1440 x 2560 pixels resolution, it is consistent with the handset specifications found in earlier GFX benchmark (above) that hinted at 5.2in screen.
It is further ascertained that the device will run Android L out of the box with the software version reading as 5.0.
In a twist to the tale, gadgetzarena has suggested yet another theory that still supports the concept of Nexus 6 sporting a 5.9in screen wherein the DPI figures don't actually translate to the screen size as they could be easily changed via build.prop file.
Furthermore, the website argues that PPI values and the screen resolution actually determine the screen's absolute size. For instance, the Nexus 5 has a PPI value of 445 with its DPI value set at 480 and this in turn translates to 4.95in display.
Along similar lines, the website concludes that Nexus 6 would have a screen size of 5.9in, given its DPI value of 560.