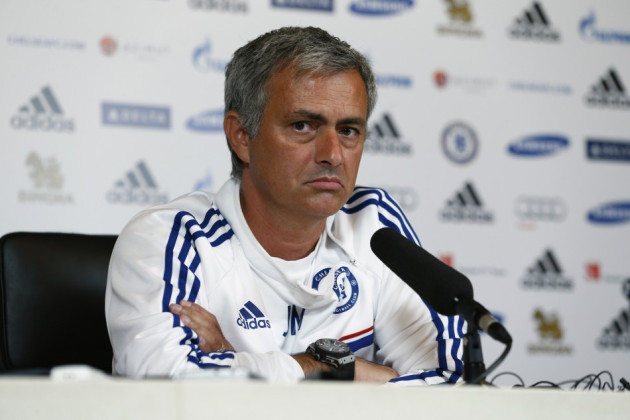 Jose Mourinho has hit out at Tottenham manager Andre Villas-Boas for revealing that the duo have fallen out in spite of having enjoyed a healthy relationship over the years.
AVB was a scout under Mourinho during his previous stint at Chelsea and at Inter Milan, but the senior Portuguese manager refused to offer him a more senior role which angered him. The former Chelsea manager went on to win the Europa League with Porto and transferred to England where he had a short stint with the Blues. His failure to conjure results brought about his demise and was promptly replaced by Roberto Di Matteo who went on to lead Chelsea to their maiden Champions League win.
The Portuguese manager was then appointed manager at Tottenham where he lead them to their highest ever points tally last season but failed to beat Arsenal to secure a top four spot.
"I don't discuss this with the media, it's a personal thing. I don't care what he says. I'm not here to do that. I'm not interested," Mourinho said.
"I managed in a Champions League final against a manager who was important in my career and taught me to grow up and I did it in a professional way. And that is a way you have to do it," he added on his relationship with Louis van Gaal whom he defeated in the CL final with inter Milan.
"I have had so many assistants in my career. I was always an open book to them and with the coaches in the academy. Will I go for a glass of wine with him? When people invite me I always go. I never refuse. But I have nothing more to say on this," he explained.
Meanwhile, AVB had burnt the bridges by stating that Mourinho had knowingly tried to stun his career by refusing to give him proper opportunities.
"Our break-up point was because I was full of ambition to give him something extra and I wanted further involvement from the job I was doing at that time. I felt I could give him much more. But he didn't feel the need for somebody near to him or in another position as an assistant, and because of that it was decided that it was time, after Inter Milan, to continue our careers apart," the Tottenham manager had said.