Bordeaux midfielder Moussa Sissoko is attracted by a potential move to Newcastle United in the January transfer window, according to the French international.
Having signed Mathieu Debuchy, Yoan Gouffran and Mapou Yanga-Mbiwa already this January, The Toon are seeking a fourth signing of the window in the form of Sissoko, who is out of contract at the end of the season.
Sissoko has been suspended by Toulouse after reportedly undergoing talks with Newcastle over a move in January, and the midfielder admits he will play in the reserves if that's what it takes to force a move through to the Premier League.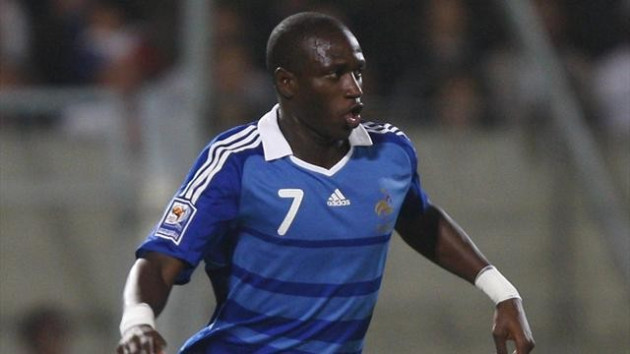 "Newcastle is a club that attracts me, even if they do not have a good ranking currently, but I am not scared by that," he told L'Equipe.
"I trust that group considering what they achieved last season. Moreover, the officials have invested a lot on quality French players. They will have better results in the second part of the season.
"All those Frenchman is reassuring," he added. "I know them well and that would help me to adapt.
"The Toulouse chairman's decision [to suspend him] was very disappointing. I didn't expect such a reaction. But he is the chairman and it is his club. I am just an employee but I continue to do well in training.
"I am a professional and if I have to play with the reserves or even Under-14s I will. I have no choice. But I trust my agents to find a solution even if it is a difficult period."
Fellow countryman Loic Remy earlier in the transfer window rejected the opportunity to join Newcastle instead opting to move to Queens Park Rangers to assist in the club's fight against relegation.
Sissoko is however unlikely to follow in Remy's footsteps, admitting a switch to QPR does not appeal.
"QPR? I am a little less attracted. There are also good players there, but the situation is much more complex. However I don't close any door," he said.
"Marseille and Monaco? They are still attractive. But I would prefer to discover the Premier League. It is the league that should match my football the best."