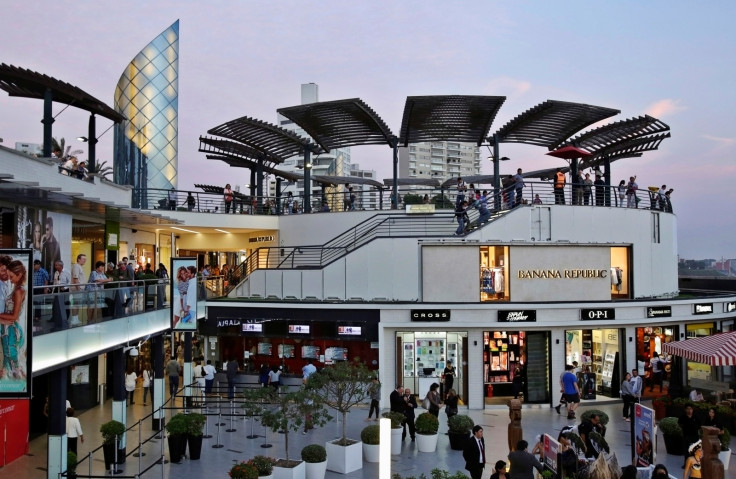 A fire that broke out in a mall in Peru just before the Asia-Pacific Economic Cooperation (Apec) summit in Lima may have been set purposely, authorities said on Wednesday (30 November). They have also offered a reward of 15,000 soles ($4,392) for any kind of information regarding the tragedy and released a video of a man, who was seen at the time of the incident.
The Peruvian government had first dismissed any foul play in the movie theatre fire that broke out on 16 November — a day before the leaders of the United States, Russia, China and Japan gathered in Lima for the global trade summit — at the upscale Larcomar shopping mall.
However, the country's interior ministry said on Wednesday that the department "has received images (photos and video) that would establish a high degree of correlation between the origin of fire in Larcomar". The statement from the ministry also stated that the man, who was shown in jeans and a black T-shirt, in the footage was "missing, and is being searched for by the police".
The video released by the authorities also revealed that the wanted man emerged from a building before pausing to look around and then walking away as smoke billows from a large door.
The 16 November fire claimed the lives of four workers in the movie theatre operated by Peruvian company UVK Multicines.
The tragedy outraged the people of the country, who claimed authorities had failed to conduct thorough safety inspections at the mall and were too quick to play down the possibility of arson.
Government authorities had earlier said that preliminary evidence showed the cause of fire was short circuit and the sparkling flames spread quickly across flammable sound-proof walls in the movie theatre.
Larcomar is across the street from the JW Marriot hotel where many of the foreign leaders attending the Apec summit were scheduled to stay. US President Barack Obama was also one of the leaders at the summit.
The Apec summit that took place on 19 and 20 November in Lima was aimed to liberalise trade in the fast-growing Asia Pacific.