There have been increasing signs a peace deal could be near in Mozambique, as the ceasefire between long-standing civil war foes Renamo guerrillas and Frelimo government continues to hold.
Almost a quarter century after the end of a 16-year civil war that killed a million people, violence escalated in the southern African nation, despite the international community's efforts at keeping the peace.
A peace deal held until 2013, but since the middle of 2015, conflict has simmered again. So far an estimated 15,000 Mozambican refugees have fled to government-run camps or neighbouring Malawi and Zimbabwe. A ceasefire was announced on 26 December, and was later extended.
President Filipe Nyusi and Renamo head Afonso Dhlakama said last week that peace talks would resume shortly in a new format. With international mediation now ended, the new round of negotiations will take place directly between two small groups of experts –each with just two people from each side.
"The announcement suggests significant progress on three sets of parallel negotiations – within Frelimo and within Renamo, and between Nyusi and Dhlakama. International mediators had been a Renamo demand, so dispensing with mediators and moving to two very small technical working groups suggests an agreement in principle has been reached," said Joseph Hanlon, a journalist and a development researcher who has been chronicling Mozambique since 1978.
According to the expert, the agreement will cover predominantly decentralisation and military issues.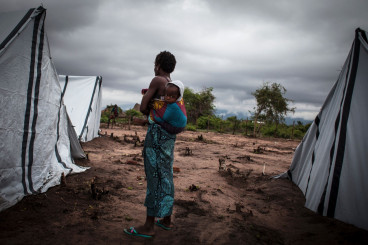 Hanlon suggested Renamo will demand to have governors and look for a commitment to reduce the role of the Frelimo party in the state apparatus. "Key people in Frelimo have already accepted this but it requires defining the roles of the governors and provincial assemblies, perhaps to be similar to mayors and municipal assemblies," Hanlon said.
Secondly, the parties will discuss the role of Renamo in the army – including having Renamo members in senior positions. "This could be acceptable to Frelimo because it has always kept the army weak; the war with Renamo is being largely fought by the special riot police unit," Hanlon explained. "Settling the war is the first essential step."
While Frelimo has been deeply divided on the negotiations, the expert said the presence of former presidents Armando Guebuza and Joaquin Chissano at the announcement of the resumed talks "means the party now has an agreed position".
It remains to be seen how the parties will handle a $2bn secret debt. "It seems likely that in both Frelimo and Renamo, there is a recognition that the war and secret debt are having a more serious impact on foreign investment and development of the gas than had been expected. The elite needs both issues to be resolved if they are to profit from the large amount of money expected to flow into the country."